Last Updated on 10/11/2021 by iwebsitez.com
Revolution is a WordPress website theme that was released in early 2018 that you can use for a variety of different niche sites. Recently it has become much more popular. Often reviews of products are inflated, but this theme is truly one of the best themes that there are. It provides a simplistic website that will not overwhelm the people who come to your site while still providing you with everything you could possibly need in a premium WordPress theme.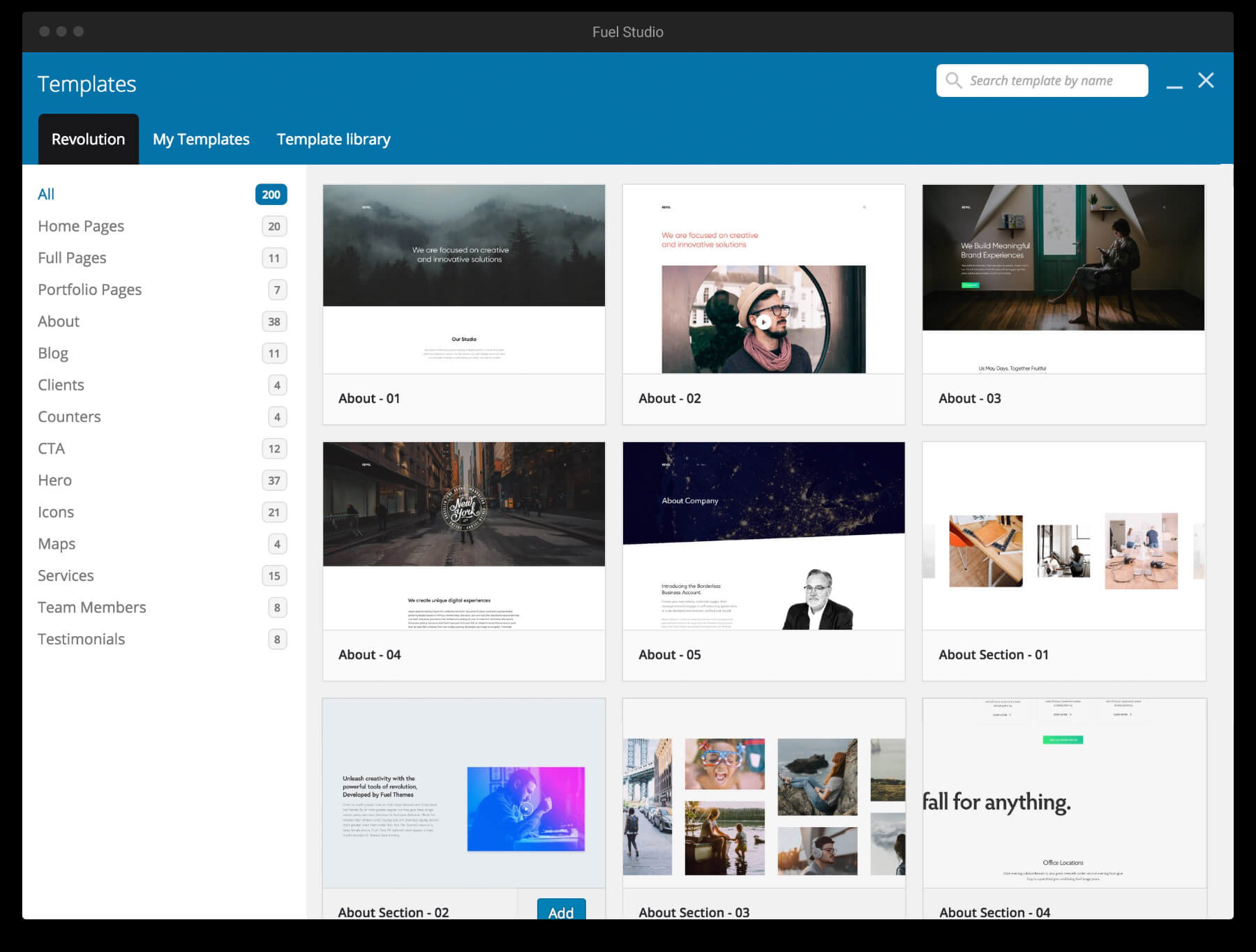 See demo
Customisation and design
The design for this theme was carefully planned. First of all, the template uses schema and HTLM5 markup, which means that search engines will better be able to understand your site and content, making it much more search engine friendly. It also utilizes PHP code to avoid duplicated meta codes and keep the theme fast operating and loading.
As far as customisation, you do have the option to add and use your own SEO plug-ins or use the Genesis framework that is already included. You can also customise the entirety of the layout and the theme with the live customiser tool. You will find this tool in the WordPress dashboard under the Appearance menu. In the said menu, click theme options, hover over the Revolution Pro child theme, and click the Live Preview button.
Gutenberg editor
This theme supports the Gutenberg editor, which will allow you to design completely new pages. It also supports the Atomic Block WordPress Editor, which adds even more elements such as author profile, pricing table, testimonial, divider, and newsletter to the Gutenberg block editor.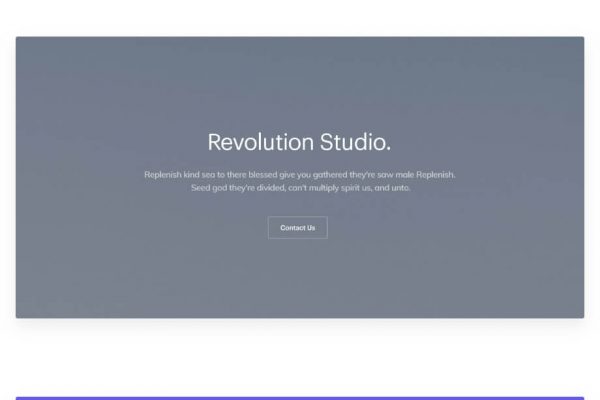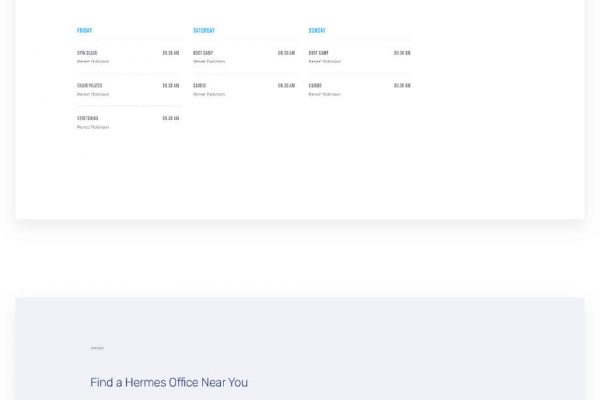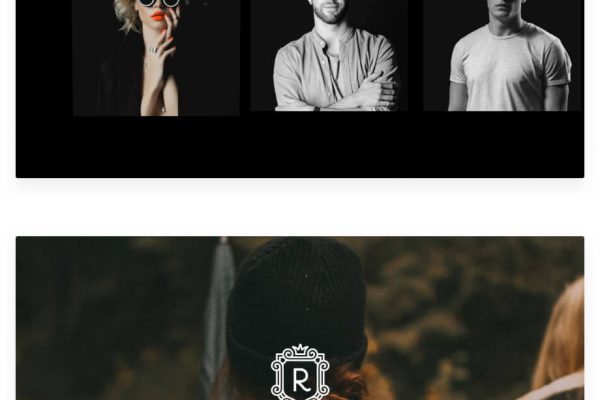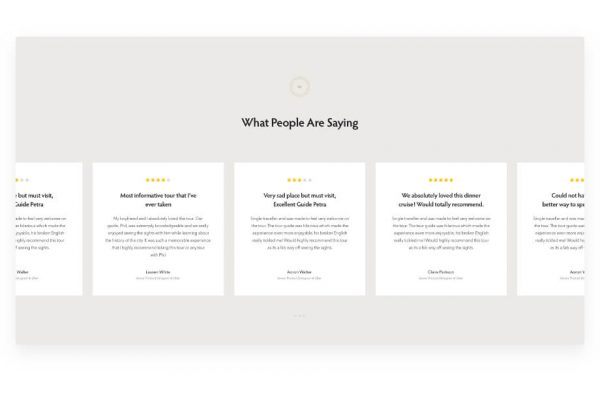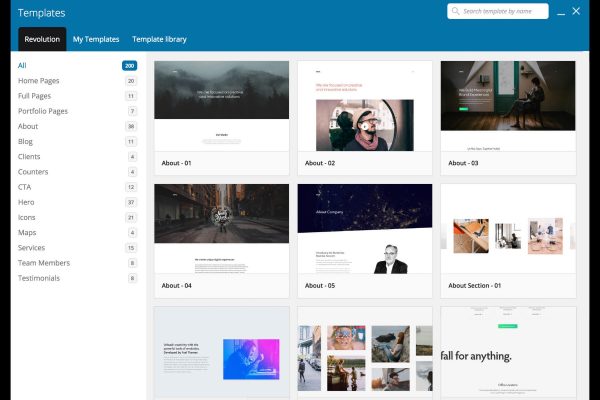 Ecommerce ready
This theme, combines with the WooCommerce plug-in explained below, provides the ability for your website to be fully ecommerce ready, even if you are a newbie. All you have to do is add pictures, details, and pricing for the items that you are looking to sell.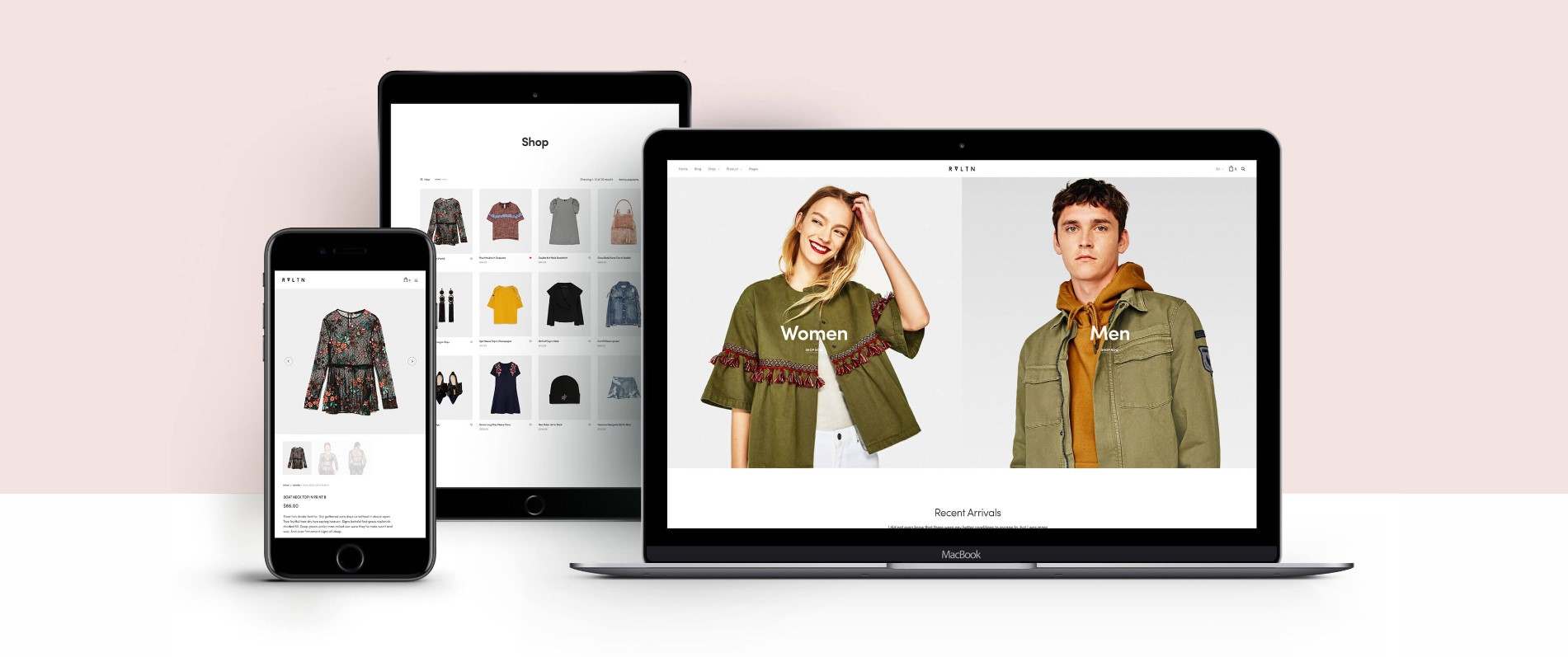 Consistent updates
As WordPress is updated, the creators of Revolution pay attention to ensure that the theme is updated as well so that users' sites do not run into issues and do not stop working properly.
Homepage
You can use the homepage for a variety of different things such as showcasing work, showing off your photography, displaying testimonials of past customers, and introducing upcoming projects. The homepage is divided into multiple sections, and you can place widgets to make it fit your specific needs. If you do not want to take the time to add all your own widgets, you can use the demo layout and simply edit the pre-existing widgets.
Layouts
There are three separate layouts supported by the Revolution theme. The first is a full-width sidebar, the second is content, content, and the third is sidebar. You may want to test out each layout for a few days or a week to figure out which works best for you and reduces the bounce rate. Within the theme, there are also category, author, and tag pages. On the author page/section, there is space for an ad or related posts.
Header
At the top of the website layout, there is a floating navigation bar with three separate sections. This is key in helping visitors navigate your website. In the centre of the bar, there is the theme's logo with links on either side to the various pages, tags, and categories that you set up. If you find that the base space is not enough, there is a dropdown option that you can add.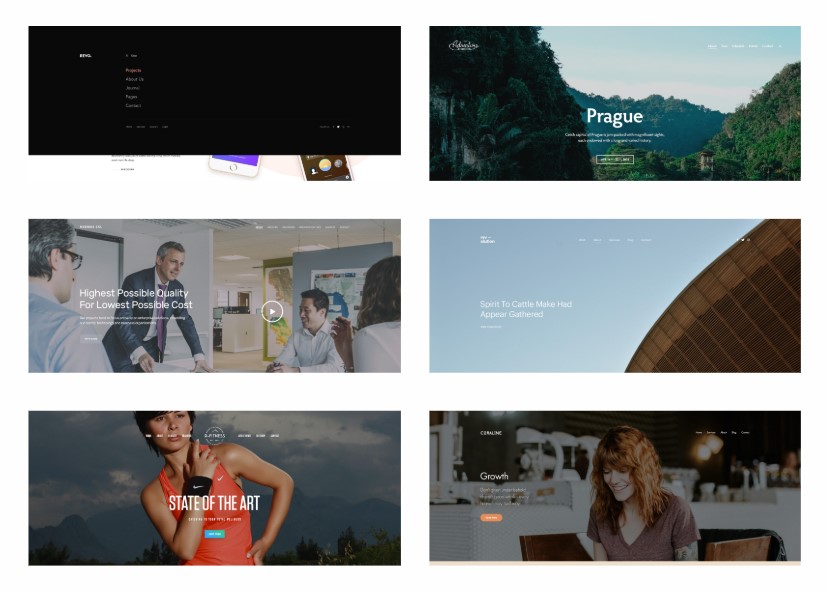 There is a full-width footer at the bottom of the sites. Here you can add links to your social media or other content. This is a great space where you can lead people from your website to other content that you have. You can also display a copyright warning in the footer to ensure that visitors know that all of the content displayed is yours and cannot be taken and reused without your permission.
Features
There are a variety of special features that come with the purchase of the Revolution theme. All of these features come at no additional cost to you and are part of what makes this theme one of the best WordPress themes that there are. Below you will find a breakdown of these features.
WooCommerce support
WooCommerce support allows you to turn a WordPress website into an e-commerce storefront, and it comes with the Revolution theme without any additional cost to you.
Page builder integration
You do not need to know how to code in order to add and edit content. You can simply drag and drop what you want on your website using WP Bakery page builder.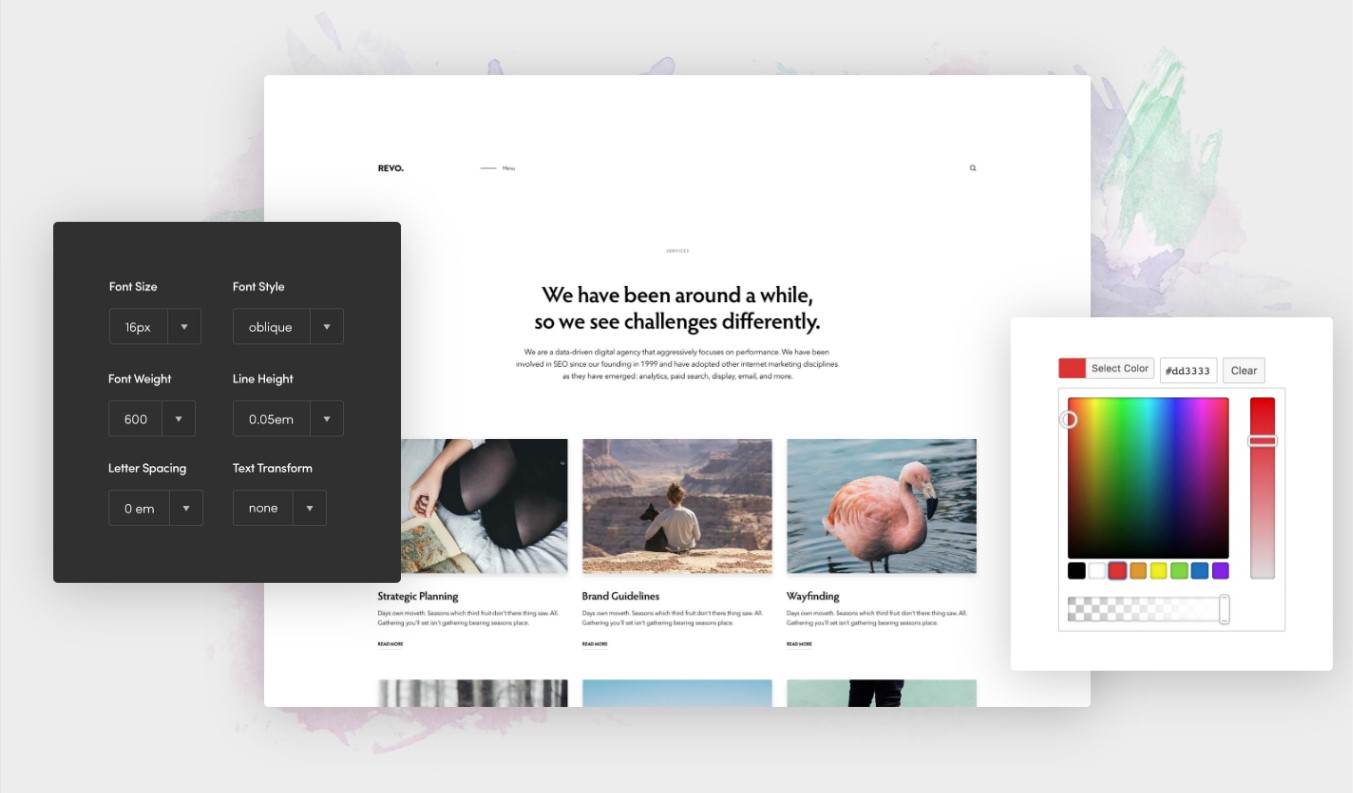 Multiple demos
Within the one theme, you have access to multiple different demos. This will allow you to work with a variety of different styles within the Revolution theme.
One-click demo content import
You will be able to import sample content from demo sites with the click of a button. This really helps streamline the process of website design, which is especially helpful if you are new to the process.
Theme customisation
Under the theme options menu, you will be able to change things like the accent colour and the font that you use. This will allow you to fit the theme into a look that fits your individual style. Where some themes may only have limited customization options, you will be able to play around with Revolution until you get exactly what you want.

Bundled plug-ins
When you buy the theme, it comes with various plug-ins that do not cost extra. These plug-ins are part of what makes the theme so worth the price.
Retina-ready
This theme not only works on the computer but also iOS and OSX devices of a variety of sizes.
Fully responsive
The theme can work on any browser, screen, or device. It is actually specifically designed to have better performance on mobile devices. This is important as it will open your website up to more visitors and more traffic is always better.
SEO ready
All of the pages are designed for search engine optimization, and you will be able to use various SEO plug-ins. SEO is key to getting your website, information, and/or products out to where people will find them.
Design files included
There are raw design files that come with your purchase for advanced customization. These files will help you make your website your own and not look like a cookie-cutter website.
Localisation support
You can translate the theme into any language that you need. That means no matter where you are or who your target audience is, you will be able to use this theme.
Pricing
The WordPress theme "Revolution is a premium theme, which means it is more expensive than some other themes out there. You can purchase the theme for a one-time payment of $59.90. When you make that purchase, you will be able to use all of the features listed previously in this article with no extra cost to you. The price is higher than some other themes, but it is also a quality theme and has lots of extra features that you get to use. Furthermore, as long as you are using the theme, you will get the updates, and you also have access to unlimited support to help you set up and operate your site.
Pros
Beautiful design
Clean design and code
Variety of features and tools
How to set it up
If you have decided you want to use this theme, you will need to start by installing it. You can do so by first purchasing and downloading the theme onto your device. After that, you will need to log into your WordPress dashboard to use the WordPress theme installer tool. You will find this tool in the Appearance menu. After hovering your mouse over the Appearance menu, click on themes and then the add a new button. Next, you will click the upload theme button and select the file that you downloaded. Eventually, an install now button will appear, and you will click it. Now you will be able to install, customise, and use the theme to suit your desired website.
See Revolution theme
Conclusion
This WordPress theme is worth the price, with all the features, updates, and full-time support that you receive. If you are serious about setting up and running your own website, it is often worth it to spend a little bit more money to get a better theme and therefore create a better website. Furthermore, Revolution is one of the best themes there is available right now.
Buy Revolution now
Some of our posts contain affiliate links. That means if you buy something after clicking a link we may receive commission at no extra cost to you. Thank you for supporting our site!
Need a price for a new website instantly. Try our website cost calculator for free and get a price emailed to you.