Businesses with websites can easily grow and attract more customers using local SEO strategies
What is SEO video
In this local SEO page, we explain what local SEO [search engine optimisation] is, and why using a local SEO company can help improve your online visibility, leads and sales.
Local SEO refers to the process of 'optimising' your online presence to attract more business from relevant local searches. These searches take place on Google and other search engines.
The importance of local search
Almost any in website with good enough SEO and authority can rank for a search term like "how to fix a leaky bath, when the search has more buyer intent, it becomes "plumber in [location]". For these types of searches which typically include a location, search engines understand that what the searcher wants is business _ location, and so that is what is shown in the local search engine results.
This difference in behaviour and result is precisely why local SEO is so important and worth investing in alongside normal SEO services.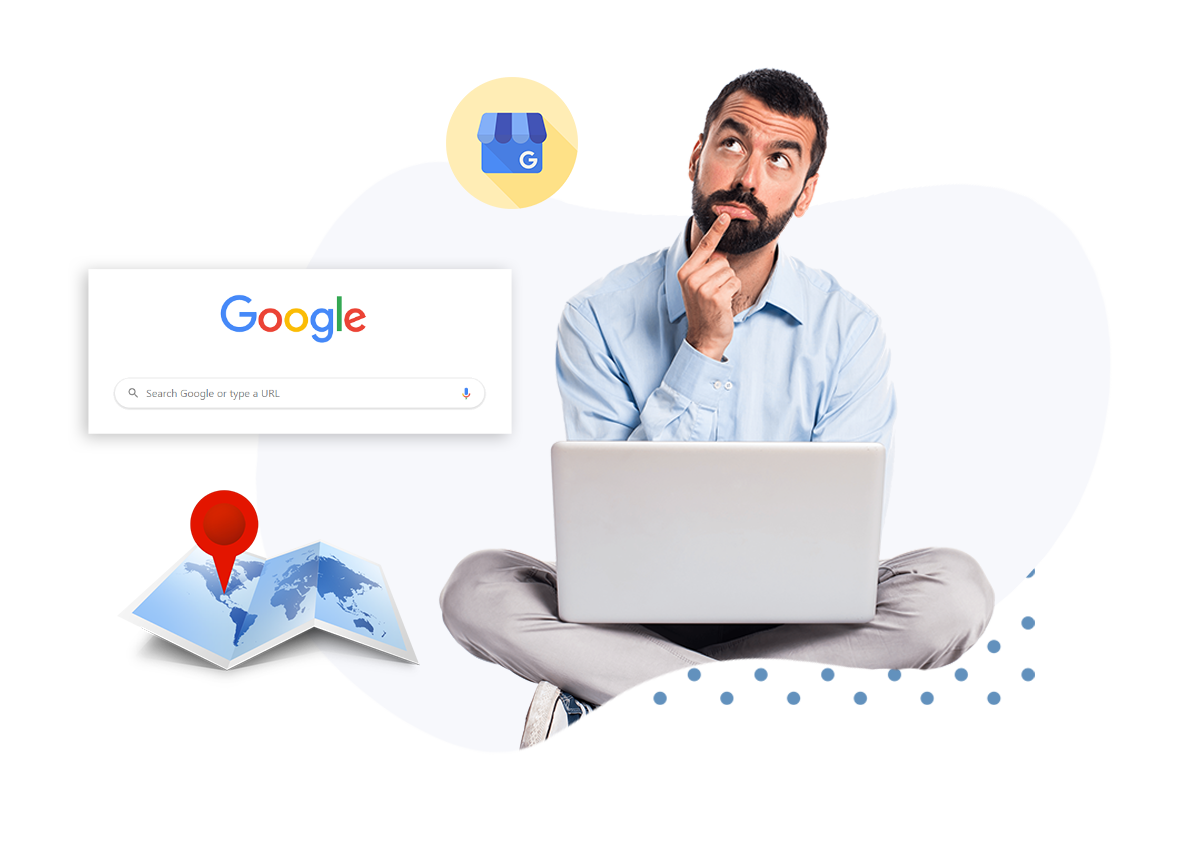 This is where we come in!
As local SEO experts, we can analyse what it will take to get your website, or a certain page of your website to rank number 1 in the search engines and to improve visibility in the maps. Our local SEO plans have been devised in such a way, results usually happen quicker than regular SEO as local is competitive, but does not need as much domain/page authority in most cases.
If you require a more intensive local SEO plan, please fill in the form at the bottom of this page and we can provide you a custom local SEO plan to suit your needs.
Local search engine optimisation
Our monthly plans can help you rank locally
£300.00 /
month
Google my Business audit
25 citations
Page build (if required)
Authority link x1 p/m
Emailed ranking reports
Access to our ranking App
Order now
£400.00 /
month
Google my Business audit
50 citations
Page build (if required)
Authority link x1 p/m
Emailed ranking reports
Access to our ranking App
Order now
£500.00 /
month
Google my Business audit
75 citations
Page build (if required)
Authority link x2 p/m
Emailed ranking reports
Access to our ranking App
Order now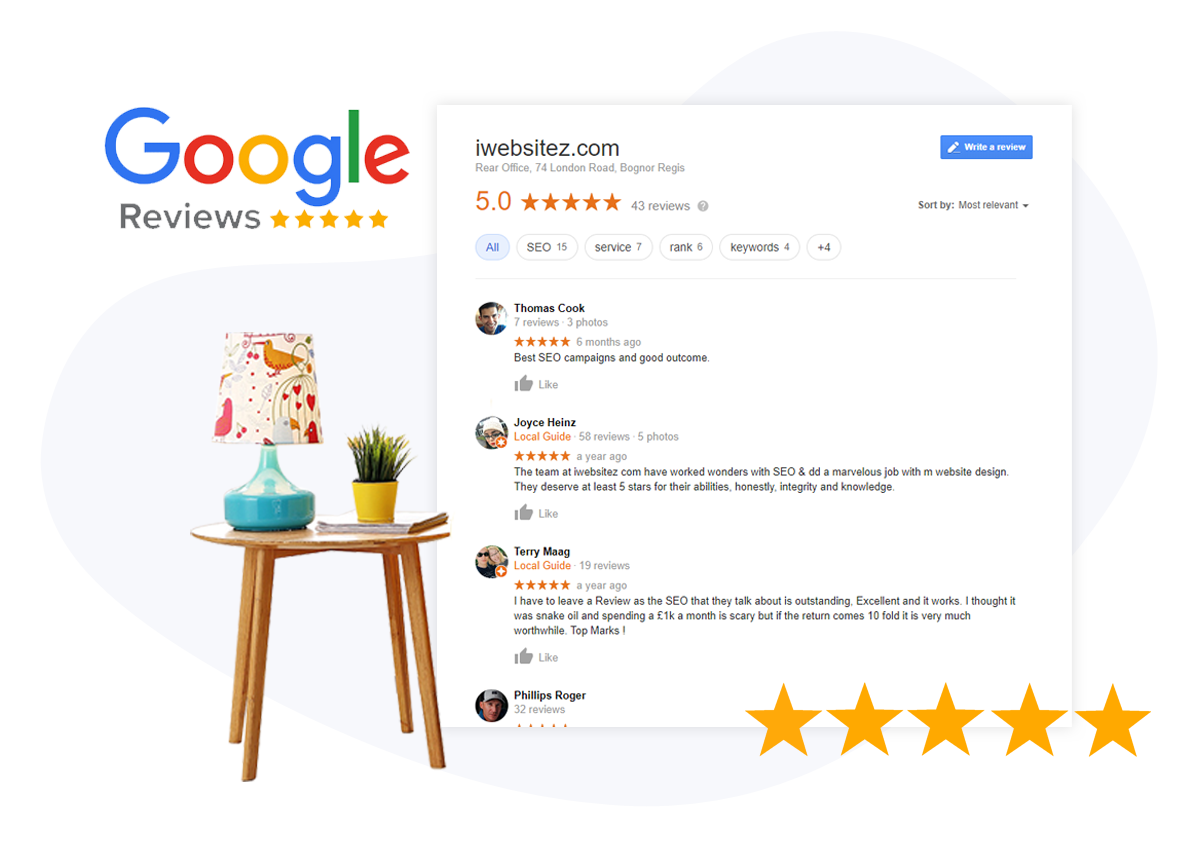 What they say about our local SEO
The 5 main local SEO factors to rank high
For businesses with multiple locations, this could involve creating separate pages or Content Hubs for individual locations. Other tactics include getting involved with local community events and featuring articles and information about them on the site.
Not only will this help customers find your business, but featuring your company's name, address, phone number and website URL (NAPW) on citation sites and adding extra information to business directories will help improve your search rankings.
Claiming your Google My Business page is a a key step towards helping your business display on important Google services, such as local search results and Google Maps. GMB (and its Microsoft equivalent, Bing Places for Business) should always be the first online directory you take ownership of.
Genuine, honest reviews are critical both for showcasing the quality of your service and for sending signals to search engines that your site and service are trusted and useful. The amount of reviews you receive, the overall quality of the reviews and the authority of the review sites themselves are all important factors for local search rankings.
Naturally obtained backlinks from well-regarded websites help search engines recognize your site as a trusted source of information and boosts the 'prominence' aspect of the local search algorithm. Links from local newspapers, bloggers and business associations, as well as citations, can all help improve your search visibility.
Local customers search online to find local businesses
The last Yellow Pages in the UK was circulated January 2019, as more and more people are using the internet to find information about local businesses.
Here are some statistics
96% of PC owners conduct local searches
46% of all Google searches are local
64% of local customers use search engines and directories to find local businesses
50% of local mobile searchers look for business information
78% of local mobile searches result in an offline purchase
By filling out this form you are giving us some information to get started with, we will require more once you start SEO with us. We only work with a limited amount of clients at any given time to ensure maximum attention to detail and your company's ultimate success.
Local SEO discovery form
* All fields are required.