WordPress web design
Simple website
PHP
Custom design elements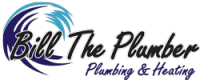 Visit the website
Website brief
Bill came to us reluctantly needing a website to enhance his online image. Bill is old school and does not want to understand websites or has the time to. He just wanted a very simple website.
The project & final result
We did a simple 3 page website for him using WordPress, he can change things on the website if he wants to but I don't think he will ever log in. We delivered a responsive site deserving of the budget.
Homepage snippet…To give you an idea!