CMS web design
Booking system
Custom design elements
Custom artwork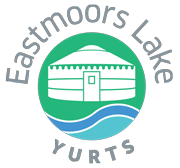 Visit website
Website brief
Nick approached us in 2021 for a website and advice on the best way to run it for his new yurts project in Ringwood, Dorset. We did not see him for a while as he was going through planning and setup. However, in early 2022 Nick came back and said he was ready to progress. He wanted a self-hosted and self-managing booking system on a new funky yurts website.
The project & final result
We delivered what we feel is a high-quality website that is responsive, fast-loading to showcase his new yurts and fully autonomous to run his bookings. I think you'll agree, what Eastmoors Lake Yurts ended up with is as different as it is slick, but built for user-friendliness in terms of website design. Bravo Nick!
Homepage snippet…To give you an idea!