CMS web design
Custom imagery
Custom coding elements
Custom design elements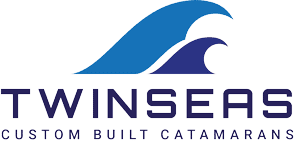 Visit the website
Website brief
Twinseas Boats approached us to build them a responsive adaptation of their very very old website. This was to reflect a change in ownership and maybe direction for the business.
The project & final result
The object was to showcase the boats they have already built and to offer their services in terms of custom catamaran design for customers. We delivered a responsive, fast loading site for their custom catamaran boat building service that will serve them well.
Homepage snippet…To give you an idea!