Basic web design
Simple website
Responsive menu
Custom design elements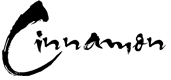 Visit the website
Website brief
The owner approached us for a simple but stylish HTML website, so no content management system. They would let us do the updating as they were just too busy.
The project & final result
Once they provided all the content, we were able to get on with designing this Indian restaurant's website. It displays really well on mobiles and we think this is why they love their website.
We had fun doing this one as we had design freedom here.
Homepage snippet…To give you an idea!