WordPress web design
Custom coding
Custom imagery
Custom design elements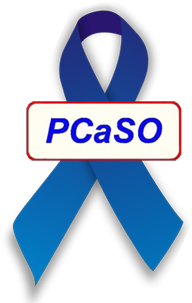 Visit the website
Website brief
PCaSO charity contacted us to design them a website for their organisation to help make people in the south of the UK aware of prostate cancer. The website needed to provide all the information necessary about prostate cancer and be able to accept donations.
The project & final result
We used WordPress for their website to give their web manager a way to edit and update content easily. We made sure it was responsive and behaves well on mobile devices. We used a lot of custom images and custom PHP. They were very happy with the end result.
Homepage snippet…To give you an idea!