WordPress web design
Custom design elements
Custom code
Responsive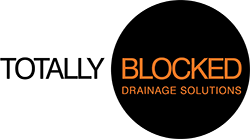 Visit the website
Website brief
Liam came to us seeking a high-quality website to further promote his company, Totally Blocked. His previous website was semi-functional and barely creating enquiries. We were tasked to change this.
The project & final result
We delivered what we think is an excellent example of a lead generation website where his potential customers can call on his services on almost any page they land on. The website is responsive, with some custom images and custom code. We hope this serves the team at Totally Blocked well for the foreseeable future.
Homepage snippet…To give you an idea!