WordPress web design
Magento web design
Custom imagery
Custom design elements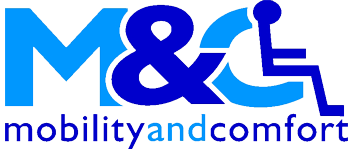 Visit the website
Website brief
Mickey at Mobility came to us for help regarding updating his website. He was being completely ripped off by an American company paying over £200 a month for hosting alone. He needed a new website too.
The project & final result
Mickey and Suzanne are some of the nicest people you could ever meet and it was our pleasure to help them. First we built them a Magento website for their products, after 2 years with that we built them a WordPress Woocommerce website which is more up to date and easier to update for them. We obviously saved them money and saved them from this US firm. We really like these guys.
Homepage snippet…To give you an idea!