Professional website design company
Who we are and what we do
We are iwebsitez.com, a professional website design company specialising in SEO. We build websites for any niche and almost any budget and our unique quality is making brands stand out online. Our clients range from small one-man businesses to large enterprises in a variety of sectors. Learn more about us. We work with and are affiliated to some very big companies too.
Our website design specialists will build a mobile-friendly, beautiful web design that reflects your industry while following your lead and input. We build on WordPress, the most popular and flexible building platform there is. It's easy to modify or add to your website as your business grows, and we can help with that.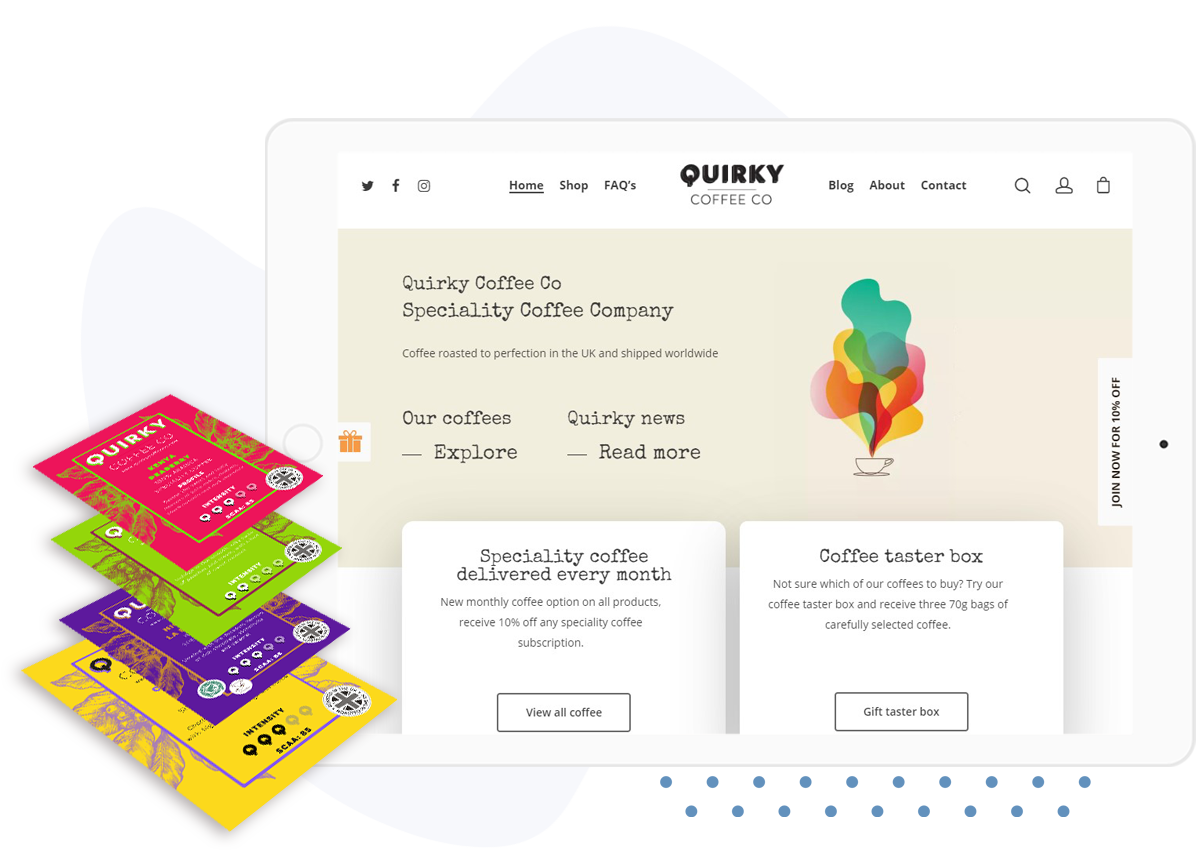 Want to get found online?
With SEO (search engine optimisation) services, we optimise your website on the website itself and build links from other websites to your site. This will improve your rankings for certain keywords leading to more customers visiting your site. Once we start, sit back, relax and see the results in our keyword tracking app.
Sell products online & manage yourself
Want to sell products or services from a mobile-friendly, amazing e-commerce website that reflects your brand and products? Utilising WordPress combined with the very powerful Woocommerce, easy to modify or add products, flexible payment and shipping options while being here to help set up and help you grow.
Start selling online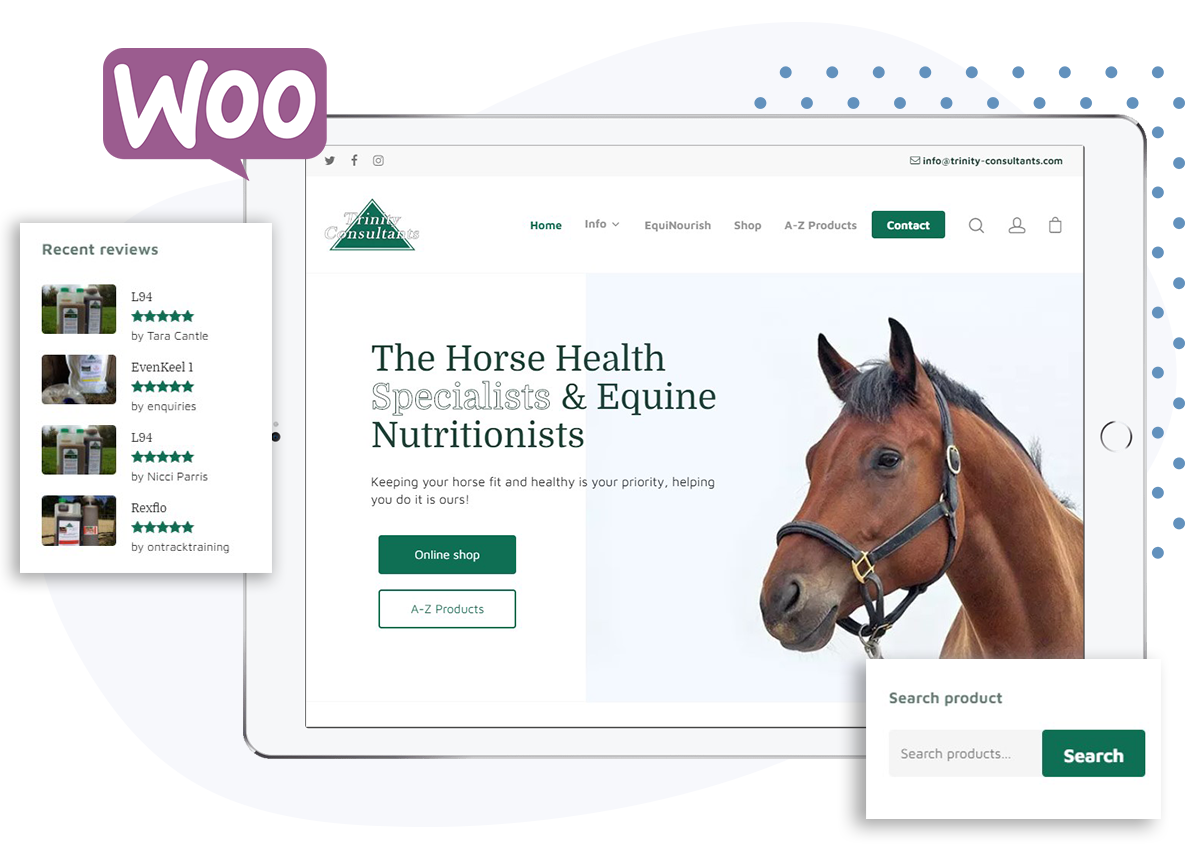 Testimonials from our customers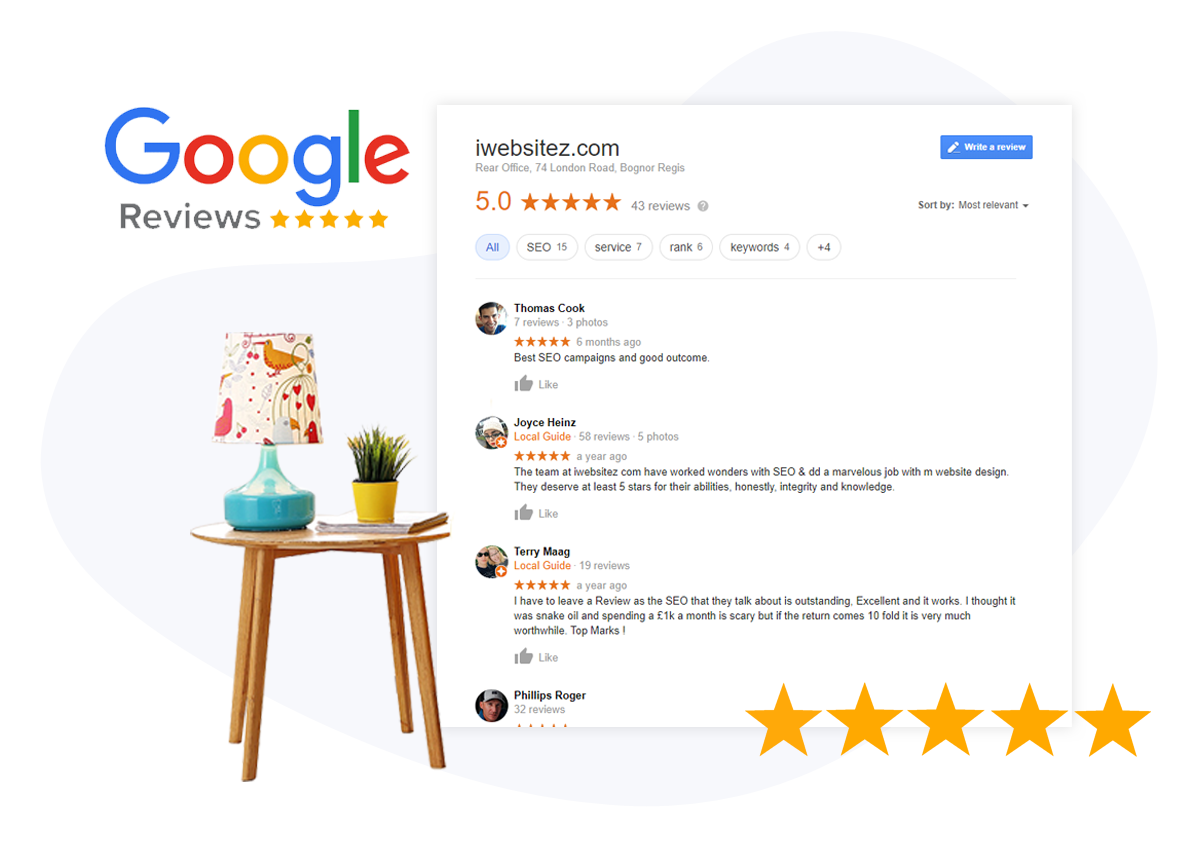 What service do you need help with?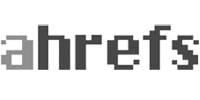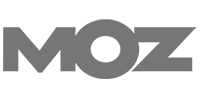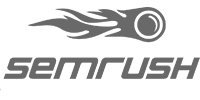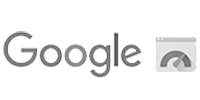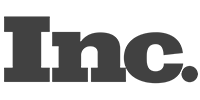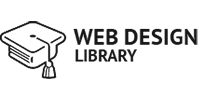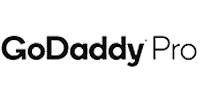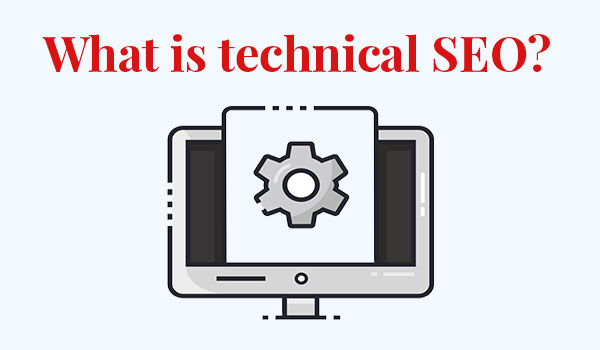 Technical SEO explanation Technical SEO is the process of optimising your website to help search engines find, understand, and index…
Better website design & SEO
Website design is essential, apart from aesthetics, it is the impact it has on the way your visitor perceives your brand.
A quality website design can make or break the deal; it can make the visitor stay on your website long enough to make a conversion or, but if their experience is low quality, they could leave your website and turn to your competitors.
Moreover, you should know relevant statistics related to the website design and the significance: 94% of the first impressions related to your site's functional website design. This stat shows you the importance and why you should contact a professional website design company.
Specialist web developers that can provide a professional, appealing, and user-friendly interface, that not only will make your visitors stay long enough on your site and buy from you, but also will help you advance your SEO rankings.
Because Google loves a well-designed website and rewards it with excellent rankings in the search page results, we invite you to find out the main benefits a website design agency can provide for your business and why you should consider this investment:
Improve user experience
You should prioritize user experience if you desire a long term, successful business. You should consider this because it not only provides you with loyal customers and new ones but also because Google prioritizes websites that offer great user experiences.
A good quality website design agency will provide website design and SEO services that will help you to improve user experience, therefore increase the number of time visitors spend on your site, but also increase conversion.
This involves complex tasks including checking the site speed, mobile-friendliness, and other components that are vital for obtaining high rankings in the search engine. Interesting fact for you: Walmart (USA) increased their conversion rate by 2% with every 1-second improvement in its site speed.
This number is huge! It shows you how a small aspect, like the website speed, can skyrocket your sales. But this is not the only factor considered by professionals in website design. Along with website speed, they are numerous other essential factors that can successfully contribute to your financial goals.
Improve search rankings
We mentioned previously, Google takes web design and user experience very seriously. Their main goal, as yours should be, is satisfied visitors. And a professional web design team can help you greatly in this department. They will optimize your website to ensure the best user experience, increasing the time spend on your site pages. This will lead to better rankings in the most popular search engine, Google. But let's see how this is possible:
Digital marketing professionals will develop for you an SEO-friendly, bespoke website, taking into consideration Google's best practices and implementing them accordingly. This way, the search engine bots will be able to crawl your website easily and rank it. The agency will have a concrete plan to build a website with a bespoke design and a structured approach to make sure that your site is compliant with Google's latest policies and provides the information the search engine needs to understand your business.
A website design agency will make sure that your site is easy to navigate, and users quickly find what they need. Users have a deficient attention span, and if they don't find easy and quick what they are searching for on your site, they will leave instantly. So, professionals will consider this, making sure that visitors will navigate flawlessly. Navigation means much more than a simple menu, and a web design company is aware of this. They will know how to structure all the vital information throughout the website so that you will not lose potential customers and obtain high page times, a critical aspect for Google when it decides your business ranking.
You probably know by now that Google released the mobile-first index a few years ago. This means that websites with a responsive mobile version are indexed first in the search engine page results. This decision affects all the online businesses and entrepreneurs must pay the desired attention to this matter. A web design company will make sure that your site is optimized for mobile, providing the best user experience. Smartphones have a crucial role in our everyday lives, and most consumers use their mobiles to make purchases online. That is why Google implemented the mobile-first index. This trend is continuously growing, and online businesses must adapt to their consumer's needs to be successful. And that is why you should focus on this, as well, with the help of professionals. This mobile trend must be approached from various points of view because the intent of users who use the smartphone may differ from the ones who use their desktop. Specialists in web design have the know-how to make your website mobile-friendly, maximizing the potential.
We discussed the high importance of the site speed previously, and the performances can provide for your business when it is done right. A web design agency will make sure that you have the best site speed to ensure the ultimate user experience and higher rankings in the search engine. This task is complex and requires expertise and experience, but when professionals do it, the financial results are worth the work.
Usability is another critical factor that specialists will take into consideration. They will put the site together, keeping in mind the end-user and his needs. This task is challenging, and they must work on different levels, such as page layout, visual hierarchy, the home page, navigation, site search, and the list continues. Every aspect has a giant relevance to the result.
As you can see, Webdesign is far more than a pretty website. It involves a great layout, easy/quick navigation, good site speed, mobile-friendliness, and high usability.
To attain this requires a specialist web design and development company to make sure your website provides the best financial results long-term, along with high ranks in Google.
If you desire to outrank your competition, offer excellent user experience and have the best visibility in the search engines, then you should consider a web page design company that has the know-how and expertise to take your business to the next level!