Last Updated on 19/03/2021 by iwebsitez.com
NitroPack review: NitroPack is a WordPress caching plugin that helps speed up WordPress websites and is used on many websites to help page speed.
Current pricing: £0 – £149
NitroPack detailed review
Many people have asked us to do a NitroPack review, as they want to know how to speed up WordPress or what is the top speed optimization plugin to do so. We think we have found the best plugin to speed up a WordPress website with NitroPack.io. Other tools of note are WP Rocket and W3 Total Cache.
Being a new website owner, if you've just created your WordPress site then chances are you don't care or didn't notice your website loading time score. This is a very common and often felt earlier on in your website journey, but site speed will soon become a much bigger issue.
It turns out, your websites slow speed score might be the reason for the lack of interaction, lack of views and your heightened bounce rate among other issues.
There might be many reasons for a slow website and there are numerous solutions out there. So the question is, is there a good WordPress plugin to speed it up? Well, I'm very proud to introduce you to a WordPress plugin known as NitroPack!
NitroPack will effectively help you take care of this issue among other things. With this issue taken care of, you can expect a fully functioning website with a much higher success rate than ever before but you need more details than this. So, without further ado, let's review NitroPack and see how it can help to speed up WordPress for you.
Why is website speed important?
Before I get into the full review on the NitroPack, you must understand precisely why website speed is so important. Firstly, a slow website can cause a very high bounce rate. Your websites bounce rate is a reference to the average overall time spent on your page from each viewer.
If you have a big bounce rate, this means viewers aren't usually on your page long before they leave. This lack of time spent on your website could mean for less affiliate product purchases, fewer return viewers and an overall lack of content viewers.
Not only is a slow WordPress site bad for your viewers, but it's also bad for your SEO. Search engine optimization is the most well-known strategy commonly utilised to help deliver more traffic to your website because your site ranks high in searches. Numerous factors can affect SEO and a slow website is one of them. The fact of the matter is, Google, Bing or any other search engine you're trying to rank on may only consider the faster loading websites to rank at the top.
Try it yourself, test your page speed before you install NitroPack and then test your speed optimization again after. The best tools for testing the to see if you have a fast website are GT Metrix, Google Pagespeed Insights and Pingdom. Google PageSpeed Insight is probably the preferred tool as you measure your performance in Google, so you want to know what it measures your site speed at.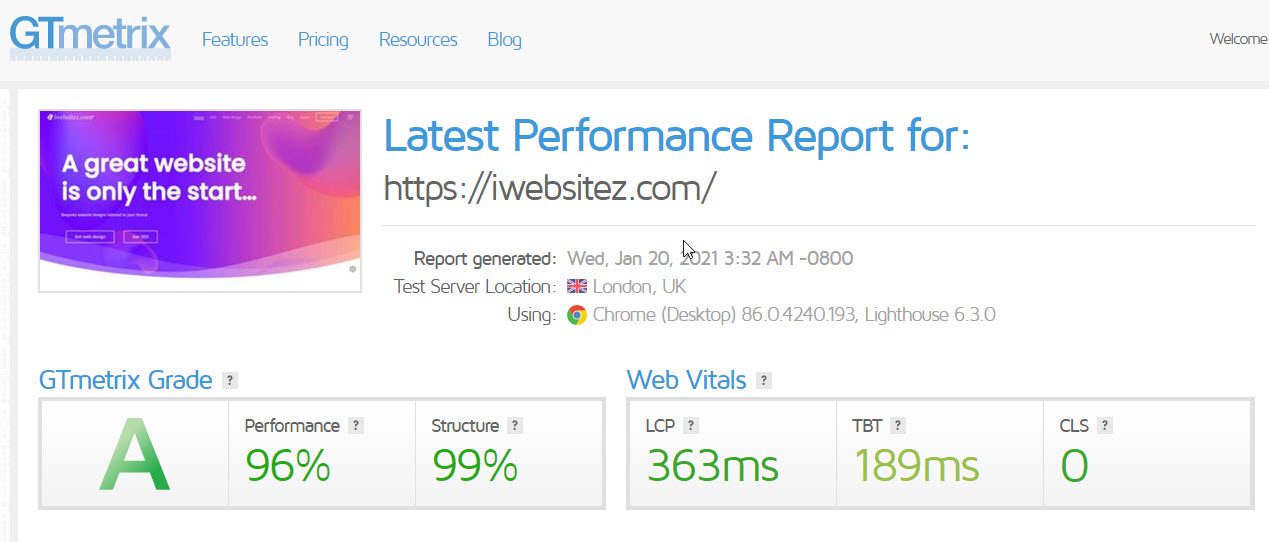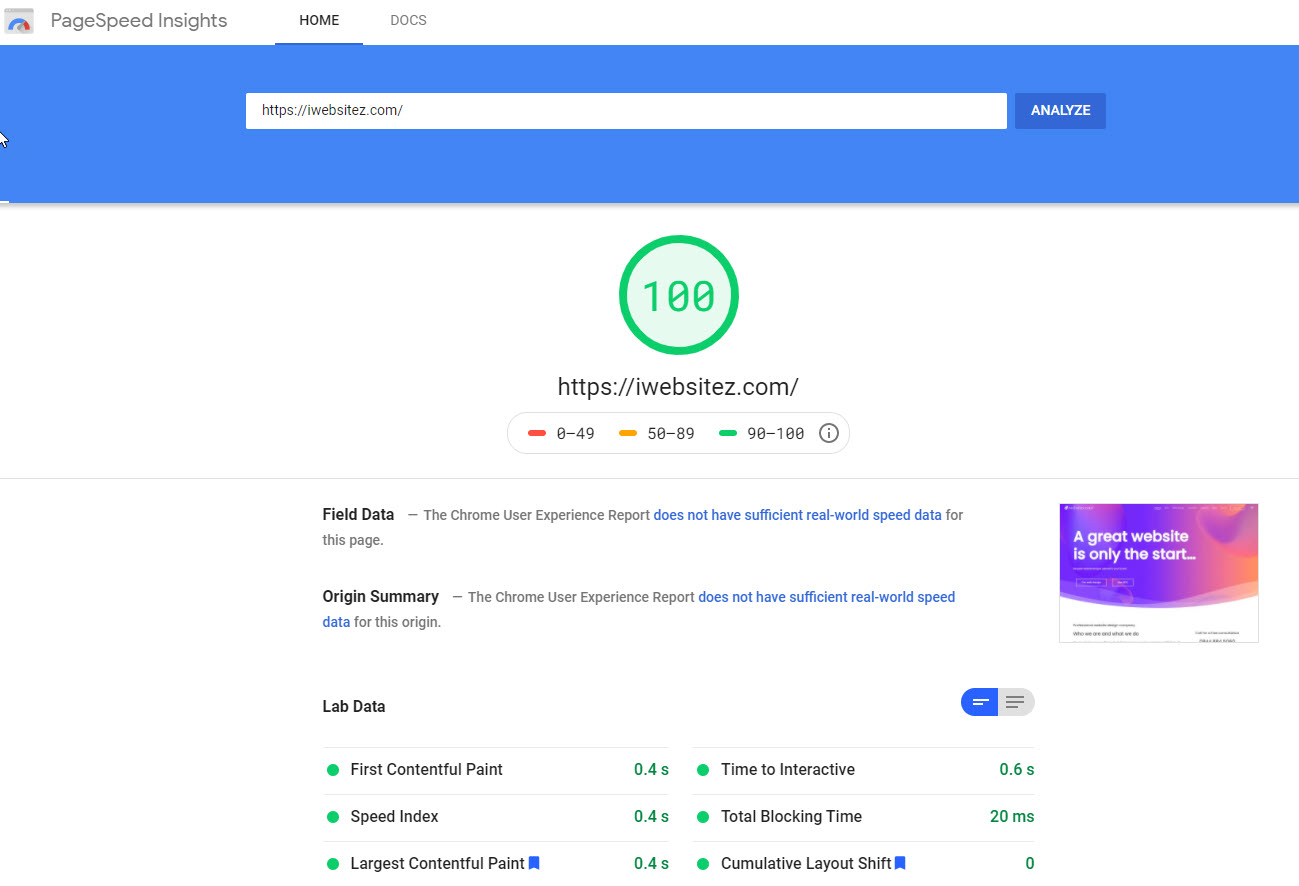 Our NitroPack results with GT Metrix and Google Pagespeed score are very pleasing for us and our website visitors. Nitropack is also compatible with CDN's (content delivery networks) too.
Why not try NitroPack for FREE on your website?
What is NitroPack?
The NitroPack plugin can be utilised on almost any website but is best utilised on WordPress. For those of you who don't know, a plugin is a label given to an additional source of content that may benefit you in a variety of ways. A website plugin can be compared to an in-game DLC, it's not necessary for your game but it can help and better your performance.
When installed, NitroPack will work on numerous different angles to optimise and better improve your website. This is done through a multitude of different ways and will ensure a faster site speed (load time), unlike any other caching tool. What makes the NitroPack stand out from the rest, is not only its success rate but its cache-hit ratio and reliability.
The NitroPack utilises a wide array of different tools and strategies to speed up load time. This wide array of tools that are utilised make Nitropack stand out from the rest as most other plugins promising excellent load time simply don't deliver this. NitroPack is an ageless, reliable tool that is consistently evolving and updating so it stays on track and absolutely must be used if website speed is something you desire.
Other tools to consider are WP Rocket: read review
NitroPack – key features
Nitropack comes equipped with numerous features that will only benefit you and your website. One of its most popular features has to be its compatibility. This convenient feature ensures compatibility with every device you can think of. This is extremely important as this means no matter what device your website is viewed from, your websites speed will be optimized ensuring an unlimited device flexibility.
Another extremely popular benefit is its ease of use. When first beginning your online business, monetising your website alongside all the optional aspects that accompany this can get very confusing, especially if you're using WordPress. This is another aspect that makes this extremely convenient. It's effortless to install and even easier to set up, once these aspects are done, Nitropack will do the rest.
If you've joined the online world to set up your very own e-commerce store, I'm very pleased to inform you that the NitroPack is compatible with all e-commerce stores. Another key feature that stands out, due to the e-commerce's altered compatibility with numerous plugins, many might understandably think that NitroPack simply isn't compatible, this couldn't be more wrong.
Additional key features
HTML compression & minification
CSS compression & minification
JS compression & minification
Faster painting
PageSpeed optimization
Browser-aware caching
Image Lazy Loading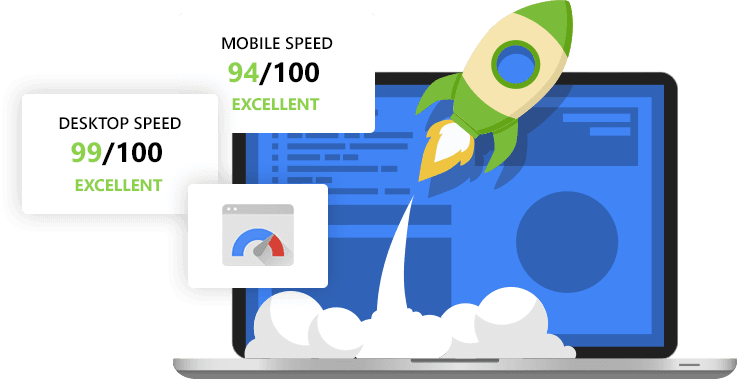 Installation & setup instructions
Upon installation of NitroPack, you can expect an overall higher website success rate in all areas to follow shortly after, this is all down to the increase in website speed which was stated earlier.
Create a NitroPack account.
Install for FREE on your WordPress website.
Go to NitroPack Dashboard > Connect your website and copy the Site ID and Site Secret and paste them to the relevant places inside your WordPress website.
Go to NitroPack Dashboard > Settings and set for Ludicrous mode.
Go to NitroPack Dashboard > Cache warmup on and paste your sitemap URL.
Done – Sit back and wait for around an hour and enjoy. No complicated settings, no fuss, only a lightning-fast WordPress website.
Pricing
NitroPack offers four different categories that get more expensive as you move up the ladder.
The first is a free plan and no payment is required for installation and utilisation. As you can imagine, the free option accompanies only a handful of benefits and will not suit you anywhere near as much as the paid options will. Plus you get a Nitropack badge below your footer! (Noone really wants that eh!). Buy now.
The next level which is the first paid option is labelled as Lite 50,000 pageviews and charges £19.54 per month or £16.27 a month if paid yearly. This option offers every benefit associated with the free version alongside additional benefits like HTML, CSS & JS minification and a global built-in CDN that will further help improve your website.
This is the most used and common version and in our opinion is a fantastic value. Buy now.
The next plan up is known as Regular 200,000 pageviews. This plan offers every benefit that accompanies the free and Lite 50,000 pageviews version with even more benefits, hence the bigger expense. This version charges £47.44 per month or £39.53 a month if paid yearly, which as you can tell is a little more expensive than the Lite 50,000 pageviews plan. Buy now.
Last but most certainly not least is the Plus 1,000,000 pageviews plan. This version offers every key feature and benefit listed and found in all the previous versions + bigger CDN bandwidth. By going with this option, you can expect to be set back around £163.68 per month or £136.40 a month if paid yearly. You will be having a very large website if this is the option for you. Buy now.
All plans have an option to pay annually, thus saving you some money.
NitroPack with ad scripts
There are many websites online that say that NitroPack strips the ad code from the scripts and does not show a Google ad or any other Adsense type ads.
We spoke to NitroPack & ads are supported!
By default ad scripts are excluded from NitroPack's optimization process. These exclusions are applied for multiple ad providers/companies – Google, Amazon, AdThrive, Mediavine. The ad scripts from these properties can be identified.
Ezoic ads on the other hand use a different approach to their ad scripts and their scripts cannot be easily identified. This is why the only currently supported way to use ads with Ezoic + NitroPack is to integrate via Ezoic's plugin. Otherwise, there will be issues and ads will likely not work.
There is also an option to allow NitroPack to optimise the ad scripts for Google, Amazon, AdThrive and Mediavine. However, due to the nature of how ads work, this option may not work in all cases. We have many clients using it, however, it is not stable enough yet to allow us to enable it globally. The best way would be to test this option personally on a site-by-site basis.
There is also a third use case – ad scripts loaded via Google tag manager. When ads are loaded via tag manager, NitroPack has no way to detect that, all we can see is that tag manager is being loaded but not the subsequent scripts. This is when issues may arise because the default excludes for ad scripts no-longer work. When this is the case the ad scripts will behave as described in the previous section – ads will work in some cases and not in others.
This is why what we always suggest is to make sure that ad scripts are embedded in the HTML code of your pages instead of loading them through tag manager.
If that is is the case, that your ads are being affected, NitroPack's support team is available to look into those and find a workaround if any scripts are affected, so don't worry.
With this coupon, you will receive a 10% discount forever on NitroPack.
Instructions
Simply click the big green button, it will open NitroPack in a new tab. On the iwebsitez tab, the coupon code will be highlighted, right-click and copy the code, apply it on NitroPack tab at checkout. Voila! Enjoy your 10% discount!
Pros
Price is affordable
Simple to install & setup
Easy to manage
Easy to flush the cache for individual pages
Reduces quite a lot in most cases the number of requests
Amazing results after installation
Cons
Can affect ad scripts, but can be overcome 😊
Can take a little time to show changes
Database optimization can be tricky
NitroPack review: Summary
Nitropack is a must purchase if you're looking to maintain or build a website with fast page load times. It can help generate more leads and purchases alongside a bigger viewership and will without a doubt encourage online success.
If you want to get a feel for Nitropack and experience a small taste of what it has to offer, you can go with the free version and then access your nitropack account. The free version will help improve your website in small increments and will also help you decide on whether or not a paid option is something you want to go with.
It accompanies a long list of features and benefits that will only help you improve, grow and obtain a more successful future in your online business.
So, if you're searching for the best tool to speed up WordPress, or perhaps you simply want more online recognition, I think it's safe to say NitroPack is for you! Try NitroPack today. Please share this blog post on your social media channels to alert people how to speed up WordPress.
Similar speed optimization tools
Please also see our take on WP Rocket.
Wincher review: Wincher is a rank tracker that allows you to monitor the positions in Google…
Weglot Translate plugin app allows you to make your website multilingual in minutes and manage all…
Some of our posts contain affiliate links. That means if you buy something after clicking a link we may receive commission at no extra cost to you. Thank you for supporting our site!
WordPress maintenance
Would you like us to manage your WordPress security & updates?