Last Updated on 03/05/2022 by iwebsitez.com
NitroPack review: NitroPack is a WordPress caching plugin that helps speed up WordPress websites and is used on many websites to help page speed.
Current pricing: £0 – £149
iwebsitez.com rating:
NitroPack review for better website speed
Many people want to know how to speed up WordPress for page speed or what is the top speed optimization plugin to do so. We think we have found the best plugin to speed up a WordPress website, or any landing page or web page with NitroPack.io. Other tools of note are WP Rocket, Autoptimize, WP Fastest Cache and W3 Total Cache. They all help website performance, but which one is best, let's find out in this NitroPack review.
Being a new website owner, if you've just created your WordPress site then chances are you don't care or didn't notice your website loading time score. This is very common and often felt earlier on in your website journey, but site speed and finding the best site performance optimization tool will soon become a much bigger issue.
It turns out, your website's slow speed score might be the reason for the lack of traffic, lack of views and heightened bounce rate among other issues.
There might be many reasons for a slow website and there are numerous solutions out there. So the question is, is there a good WordPress plugin to increase your Google pagespeed score? Well, we're very proud to introduce you to NitroPack, a cloud-based performance optimization tool that does work with a content delivery network.
Google Page Speed Optimization NitroPack will effectively help you take care of this issue among other things like core web vitals and your core web vitals metrics found in Google Search Console. With this issue taken care of, you can expect a fully functioning website with a much better pagespeed score than ever before.
So, without further ado, let's review NitroPack and how it performs as a performance optimization tool for WordPress.
Why is pagespeed important?
Before I get into the full review on the NitroPack, you must understand precisely why pagespeed is so important. Firstly, a slow website can cause a very high bounce rate.
If you have a big bounce rate, this means viewers aren't usually on your page long before they leave. This lack of time spent on your website could mean fewer affiliate product purchases, fewer return viewers and an overall lack of content viewers.
Not only is a slow WordPress site and a slow speed score will be bad for your viewers, but it's also bad for your SEO. Search engine optimization is the most well-known strategy commonly utilised to help deliver more traffic to your website because your site ranks high in searches. Numerous factors can affect SEO and a slow website is one of them. The fact of the matter is, Google, Bing or any other search engine you're trying to rank on may only consider the faster loading websites to rank at the top.
Try it yourself, test your site speed on pagespeed insights before you install NitroPack and then test your speed optimization again after. The best tools for testing to see if you have a fast website are GT Metrix, Google Pagespeed Insights and Pingdom. Page Speed Insights is probably the preferred tool as you measure your performance in Google, so you want to know what it measures your site speed at.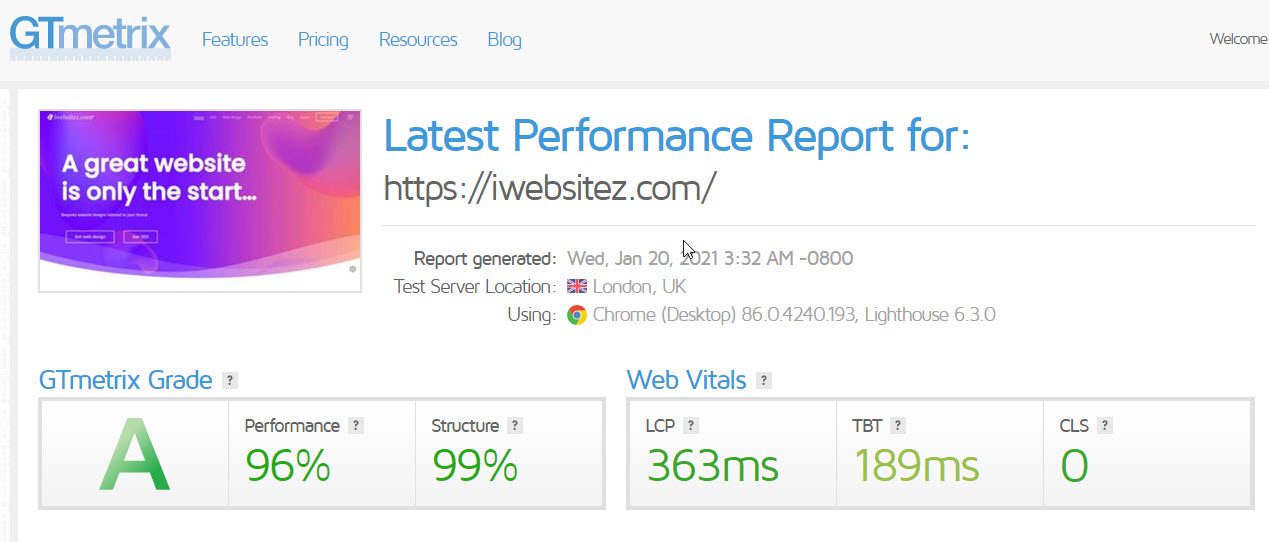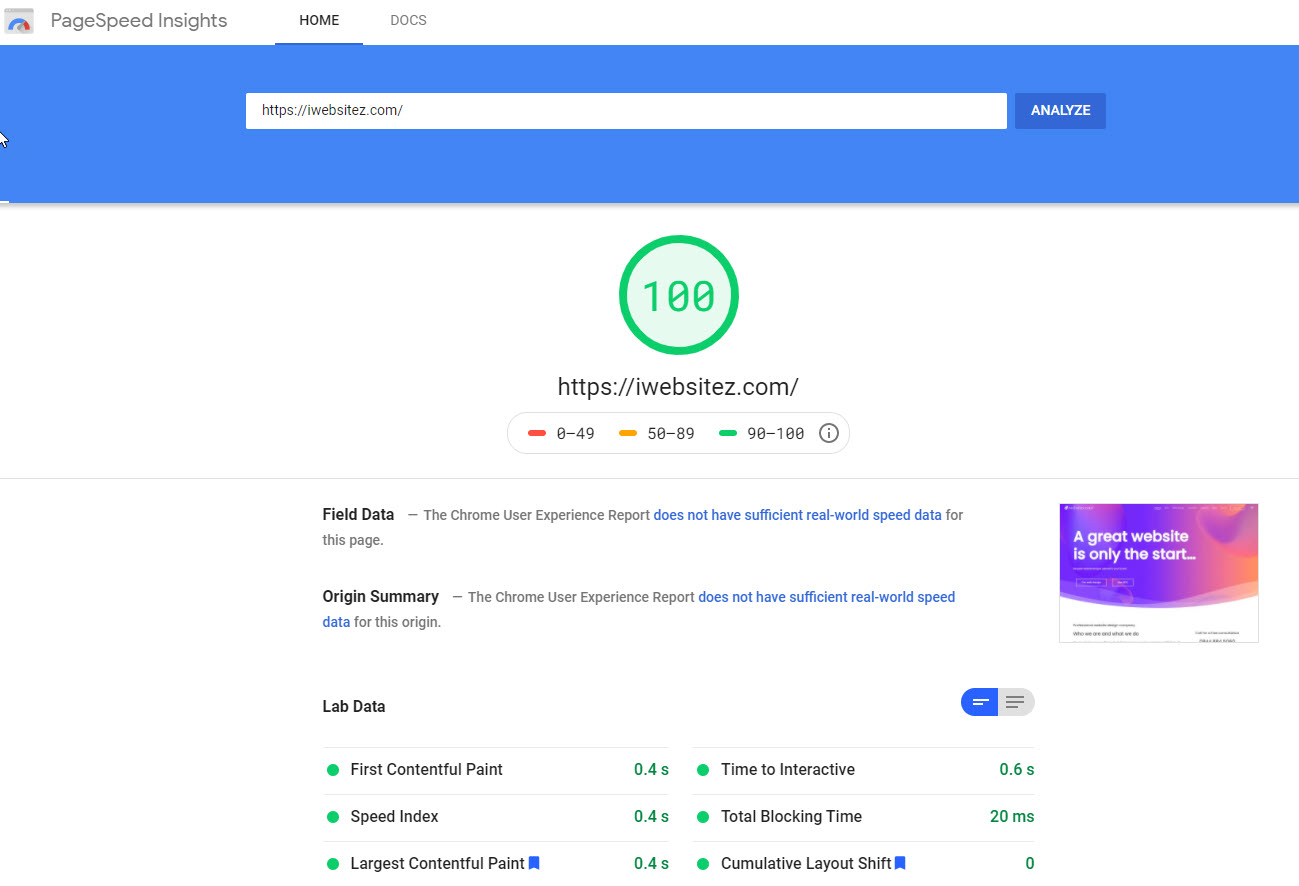 Our NitroPack results with GT Metrix and Google Pagespeed score are very pleasing for us and our website visitors. Nitropack is also compatible with CDN's (content delivery networks) too.
What is NitroPack?
Unlike other plugins, NitroPack is a cloud-based service, which stands between your host server and your website's visitors. As a result, the service adds minimal overhead to your servers, since all heavy optimizations are performed by NitroPack's infrastructure.
For those of you who don't know, a plugin is a label given to an additional source of content that may benefit you in a variety of ways. A website plugin can be compared to an in-game DLC, it's not necessary for your game but it can help and better your performance.
When installed, NitroPack will work on numerous different angles to optimise and better improve your website. This is done in a multitude of different ways and will ensure a faster site speed (load time), unlike any other caching tool. What makes the NitroPack stand out from the rest is its success rate and its cache-hit ratio and reliability.
NitroPack utilises various tools and strategies to speed up load time, especially in Google pagespeed insights. This wide array of tools that are utilised makes Nitropack stand out from the rest as most other plugins promising excellent load time simply don't deliver this. NitroPack is an ageless, reliable tool that is consistently evolving and updating so it stays on track and absolutely must be used if site speed is something you desire.
How does NitroPack work?
NitroPack is the all-in-one speed optimization solution. It reduces load times, improves PageSpeed scores and boosts real-user metrics like the Core Web Vitals.
NitroPack doesn't require any coding or technical skills. You can set it up in less than
five minutes and see instant page speed results. The service keeps your website's pages
optimized automatically.
If you have a WordPress, OpenCart or Magento website, you can install NitroPack via a
connector (or extension). These connectors make it super easy to set up NitroPack on one
of these supported platforms. Just follow the instructions from NitroPack's Help Center
and you should be done in no time.
NitroPack also has a PHP SDK and API for integration with other types of websites. Make
sure to go over their documentation with your developer.
Unlike other plugins, NitroPack is a cloud-based service, which stands between your host
server and your website's visitors. As a result, the service adds minimal overhead to your
servers, since all heavy optimizations are performed by NitroPack's infrastructure.
NitroPack presets
To make things even simpler, NitroPack has four preset optimization modes – Standard, Medium, Strong and Ludicrous (which is the default).
Each mode applies a different combination of features. Most websites use either the Strong or Ludicrous modes. The biggest difference between them is that the Ludicrous mode delays JS scripts and prioritizes the HTML and CSS. This behaviour can improve the user experience since it helps browsers load content faster. However, the Ludicrous mode might be suboptimal for some JavaScript-heavy websites. Again, these presets make using NitroPack much easier. You don't have to worry about hundreds of speed settings.
There's also Manual Mode for those of you who want to tweak and customize NitroPack to their needs. It lets you change many advanced settings related to image optimization, Critical CSS, resource loading and more.
Nitropack features
Advanced Caching Mechanism. NitroPack offers all the basic caching functionalities that you need. For example, you can set cache expiration time and a validation period for stale responses. The service also creates separate cache files for desktop, mobile and tablet. In terms of advanced features, NitroPack offers Cache Invalidation and Cache Warmup, which help the service: (1) detect changes on your website automatically, (2) mark old representations as stale and (3) create new cache files. All of this happens automatically and in the background. You don't need to do anything except turn on Cache Warmup.
Built-in CDN. NitroPack uses Cloudflare CDN. It works automatically once you set up NitroPack.
Complete Image Optimization. NitroPack uses lossy compression to reduce image file size. It also converts all images to WebP while keeping the original format as a backup for browsers that don't support WebP. Features like Preemptive Image Sizing and Adaptive Image Sizing help browsers allocate the correct amount of space for each image. Again, all of the image optimization features are enabled by default and included in the price.
Standard Optimization Techniques. By default, NitroPack applies a lot of proven best practices for speed optimization like code compression and minification, lazy loading for images, videos and iFrames and more.
Proprietary Resource Loader. JavaScript execution and a large number of resources per page are two of the modern web's biggest speed problems. Both take CPU cycles away from the main thread, hindering the rendering process. NitroPack doesn't use built-in-browser techniques to solve these issues. Instead, it uses a special resource loader, which rearranges the way resources are fed to the main thread. The service also preloads lots of assets. All of this is done to take advantage of the modern CPU's multi-core nature by offloading tasks away from the main thread.
Try NitroPack
Attributes of NitroPack
Type
Performance optimization plugin
Best for
Improve Google pagespeed
Features
Google-PageSpeed focussed optimisation
JavaScript compression
CSS modification
Amazon CloudFront integration
Starting price
£16/month
Competitors
WP Rocket
Jetpack
WP Fastest Cache
Autoptimize
Litespeed Cache
More NitroPack features
HTML compression & minification
CSS compression & minification
JS compression & minification
Code minification
Faster painting
PageSpeed optimization
Browser-aware caching
Image Lazy Loading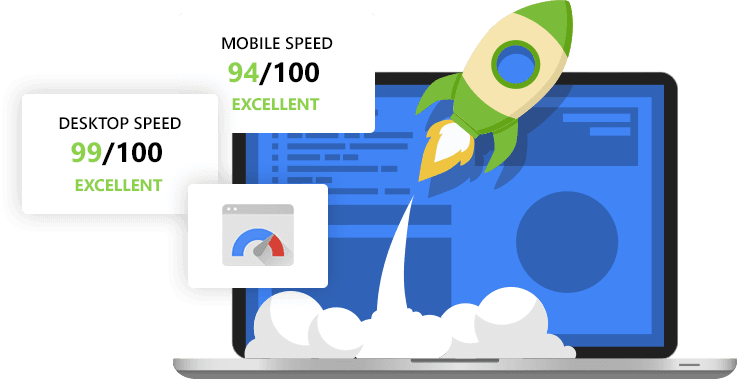 Installation & setup instructions
Upon installation of NitroPack, you can expect an overall higher website success rate in all areas to follow shortly after, this is all down to the increase in site speed which was stated earlier.
Create a NitroPack account.
Install for FREE on your WordPress website.
Go to your NitroPack Account Dashboard > Connect your website and copy the Site ID and Site Secret and paste them to the relevant places inside your WordPress website.
Go to Nitro Dashboard > Settings and set for Ludicrous mode.
Go to Nitro Dashboard > Cache warmup and paste your sitemap URL.
Done – Sit back and wait for around an hour and enjoy. No complicated settings, no fuss, only a lightning-fast WordPress website.
Nitropack pricing
NitroPack offers four different categories that get more expensive as you move up the ladder. Drag the slider across to see pricing for the different plans.
All the NitroPack pricing plans have the option to pay annually, thus saving you a little money and their customer support via their tech team is amazing, for you or client sites.
Try NitroPack
NitroPack with ad scripts
There are many websites online that say that NitroPack strips the ad code from the scripts and does not show a Google ad or any other Adsense type ads.
We spoke to NitroPack & ads are supported!
By default ad scripts are excluded from NitroPack's optimization process. These exclusions are applied for multiple ad providers/companies – Google, Amazon, AdThrive, Mediavine. The ad scripts from these properties can be identified.
Ezoic ads on the other hand use a different approach to their ad scripts and their scripts cannot be easily identified. This is why the only currently supported way to use ads with Ezoic + NitroPack is to integrate via Ezoic's plugin. Otherwise, there will be issues and ads will likely not work.
There is also an option to allow NitroPack to optimise the ad scripts for Google, Amazon, AdThrive and Mediavine. However, due to the nature of how ads work, this option may not work in all cases. We have many clients using it, however, it is not stable enough yet to allow us to enable it globally. The best way would be to test this option personally on a site-by-site basis.
There is also a third use case – ad scripts loaded via Google tag manager. When ads are loaded via tag manager, NitroPack has no way to detect that, all we can see is that the tag manager is being loaded but not the subsequent scripts. This is when issues may arise because the default excludes for ad scripts no-longer work. When this is the case the ad scripts will behave as described in the previous section – ads will work in some cases and not in others.
This is why what we always suggest is to make sure that ad scripts are embedded in the HTML code of your pages instead of loading them through tag manager.
If that is is the case, that your ads are being affected, NitroPack's support team is available to look into those and find a workaround if any scripts are affected, so don't worry.
Try NitroPack
With this coupon, you will receive a 10% discount forever on NitroPack.
Instructions
Simply click the big green button, it will open NitroPack in a new tab.
On the iwebsitez tab, the coupon code will be highlighted, right-click
and copy the code, apply it on the NitroPack tab at checkout.
Voila! Enjoy your 10% discount!
Pros
Predictable pricing. All features are included in the plans, so there's no need to worry about hidden costs or additional plugins
Simple to install & setup
Easy to manage
Easy to flush the cache for individual pages
Reduces quite a lot in most cases the number of requests
Amazing results after installation
High-quality support
Cons
Can affect ad scripts, but can be overcome 😊
Can take a little time to show changes
Database optimization can be tricky
Doesn't work on all websites. For example, if you have a Shopify or Squarespace site, you can't use NitroPack (yet)
The Ludicrous mode can be too much for some JavaScript-heavy websites.
NitroPack competitors/alternatives
A NitroPack alternative as discussed earlier, is either manually implementing
performance optimizations yourself by hiring a performance expert or using a
combination of plugins that offer something similar to what NitroPack does. If you go
the DIY/hire an expert route, this will require a significant time and money investment for
you. If you go the multiple plugins route you will need at the very least a separate caching
plugin, image optimization plugin and a CDN provider that either you or an expert have to
set up and configure to work together.
Some popular caching plugins are: WP Rocket, W3 Total Cache, WP Fastest Cache
Some popular image optimization plugins are: Smush, ShortPixel, EWWW Image Optimizer
In either case, you should factor in the significantly higher time and money investment compared to using NitroPack, which is pretty affordable and incredibly easy to set up, even if you don't have serious technical or development skills.
Summary
Key points:
If you make money from your website, you should consider investing in a tool that
provides top-notch performance. NitroPack is that tool.
NitroPack is the all-in-one speed optimization solution. It has everything you need for a fast website in one place and is dead simple to set up.
With NitroPack, all speed features are bundled into the product and price. No need to get other addons or third-party plugins.
If you don't make money from your website, the price tag might seem excessive. However, NitroPack's Free Plan generous features can still accommodate small and non-income generating sites completely for free.
Nitropack is a must purchase if you're looking to maintain or build a website with fast page load times. It can help generate more leads and purchases alongside a bigger viewership and will without a doubt encourage online success.
If you want to get a feel for Nitropack and experience a small taste of what it has to offer, you can go with the free version and then access your NitroPack account. The free version will help improve your website in small increments and will also help you decide on whether or not a paid option is something you want to go with.
It accompanies a long list of features and benefits that will only help you improve, grow and obtain a more successful future in your online business.
So, if you're searching for the best tool to speed up WordPress, or perhaps you simply want more online recognition, I think it's safe to say NitroPack is for you! Try NitroPack today. Please share this blog post on your social media channels to alert people on how to speed up WordPress.
Try NitroPack
Similar speed optimization tools
Please also see our take on WP Rocket.
Frequently asked questions
Some of our posts contain affiliate links. That means if you buy something after clicking a link we may receive commission at no extra cost to you. Thank you for supporting our site!
The WP Rocket plugin is a premium WordPress caching plugin that helps your WordPress site speed…
MotoPress WordPress hotel booking plugin: MotoPress is arguably the best WordPress hotel booking plugin available on…