Last Updated on 10/11/2021 by iwebsitez.com
Website design trends and SEO in 2022? We have taken notice of website design trends this year, but we also believe many of these trends will continue to be popular beyond this year. If website owners want to have a great looking and functional website, then it'd be wise to take a closer look at these web design trends. With that said, here is what appears to be trending in website design in 2022 and beyond.
1. Dark mode
More and more websites are using dark modes within their design. Many of the top sites out there are doing it, but there is still no shortage of medium-sized and smaller websites that have yet to incorporate dark mode. Dark mode is exactly what it sounds like; When screens are darkened by pressing "dark mode" option on a site.
Dark modes offer a tremendous amount of benefits for users, such as they reduce eye-strain when they're using their devices in low-light conditions. Not only that, but dark modes reduce blue light, glare and flickering. Another benefit is they tend to be lighter on devices, in terms of energy usage, especially for users whose devices have AMOLED or OLED displays.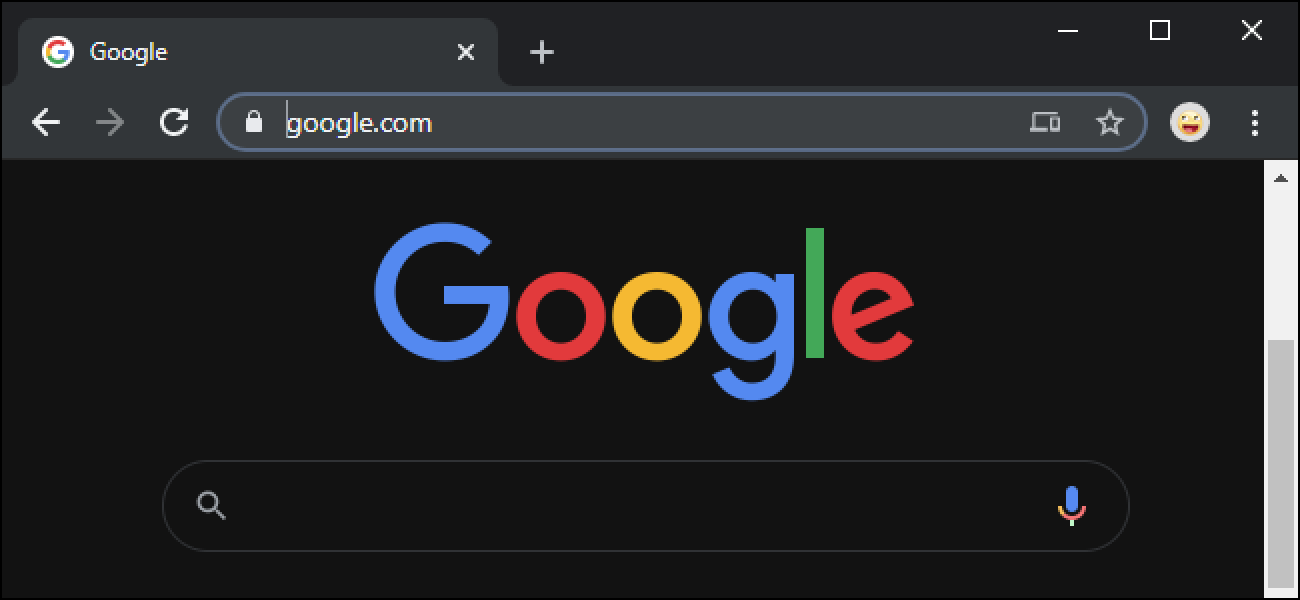 We strongly suggest implementing dark mode. Make sure the option is easily visible for your visitors. You might be surprised at how many users will appreciate this feature.
2. Design with SEO in mind
We can't stress enough how important it is to a website that's designed with SEO in mind. Even if you already have a website up and running, there are still probably a number of re-design tasks you can do, which can play a role in improving SEO. For starters, you can make sure your web-pages upload as fast as possible because page speed is thought to be a ranking factor.
Other web design factors to take into consideration is the way the site is structured and how easy it is to navigate. Not only that, but the content people use on their site should be strategically placed and of high quality. Don't forget about ensuring the design allows for internal linking, and always make sure a site's design is mobile-friendly.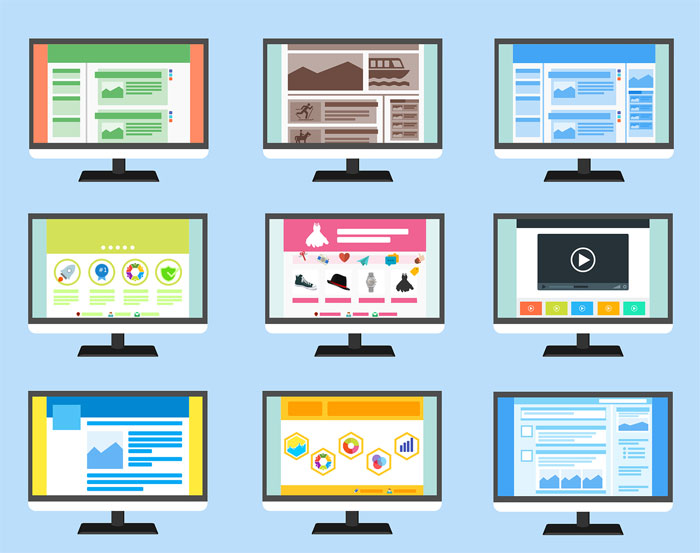 Sometimes even the smallest web design changes can make all the difference in the world when it comes to SEO. More and more website owners are increasingly becoming aware of this. We expect this trend to continue beyond 2022.
3. Use abstract illustrations
One of the best things we think anyone can do is use custom illustrations within their site design. We have been seeing more site owners turning to digital illustrations, especially in 2019 and the trend continued into this year. Even some of the largest companies in the world are using digital illustrations within their site design, and some of the companies include Shopify, MailChimp and even Google to name a few.
However, we are noticing an uptick in abstract illustrations. This is why we highly recommend implementing abstract illustrations. Sure, they don't do much in regards to how a site functions, but there are many benefits of using them.
For starters, abstract illustrations serve as artwork. They are appealing on the eye and can make a site stand out from their competition. If you want your site's design to make an immediate positive impression, then start using abstract illustrations.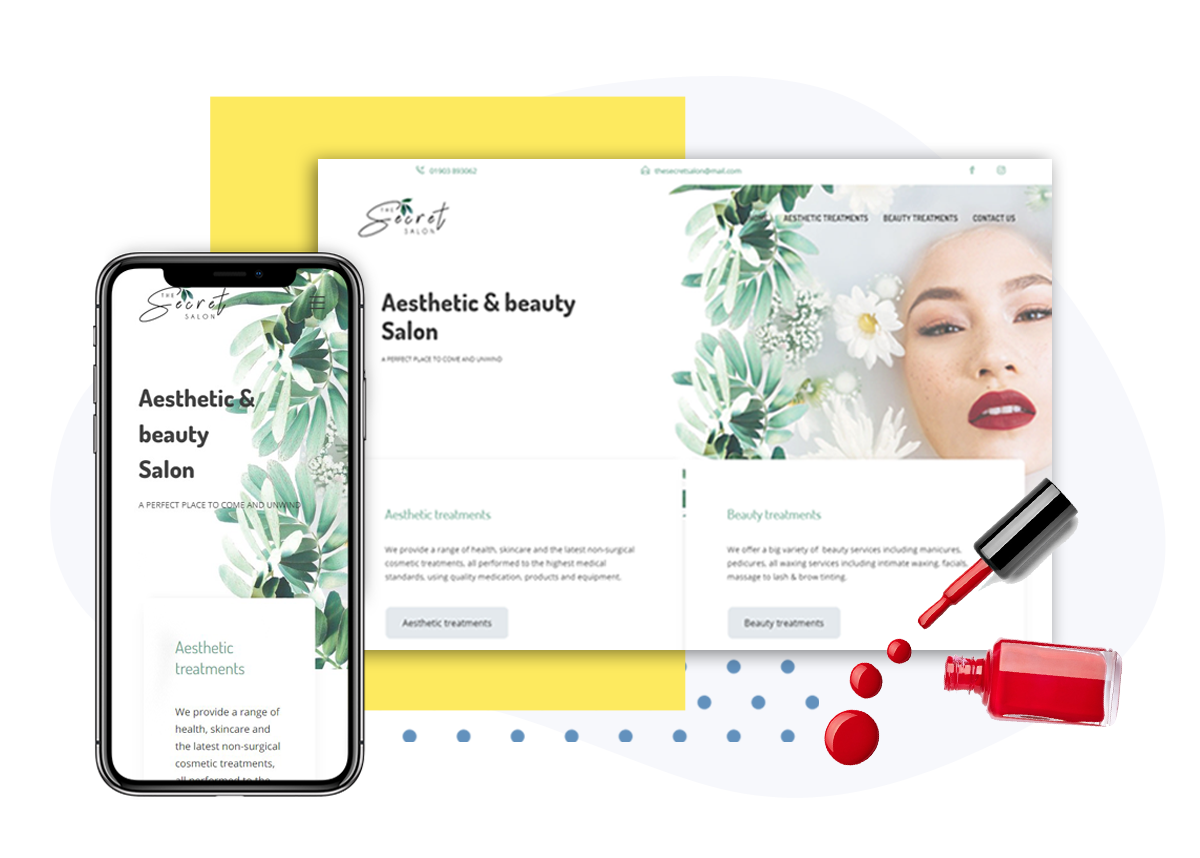 4. Bold fonts & text
In the past, we would rarely see site owners using bold texts in their content and in other areas of their sites. This is because a lot of people might have looked at such aspects as not being easy on the eyes. However, times have changed and the trend is leaning towards site owners using bold fonts and bold texts.
Headlines that are bold aren't really anything new, but you should bold fonts that are large. This makes headlines standout, and heavy fonts draw in users to the most important parts of the webpage. As a general rule of thumb, bold fonts and texts that are the most important.
5. Augmented reality
Let's not forget to mention augmented reality, which has been around for a bit of time now. Up until late last year, nobody really took augmented reality seriously, therefore not many sites have implemented it. However, this year it is expected to rise in popularity. In fact, augmented reality enhances users' experiences, and it encourages them to engage with the site.
An example of augmented reality is letting users try products, but virtually. For example, if a website sells makeup, then they can use augmented reality and allow visitors to try on makeup on virtual characters that have the same "skin" type that they have. In turn, they will have a better idea of how well the makeup will work for them and how it will look on them. This is just one of the many examples of how augmented reality can be used within a site.
By using augmented reality, you'll increase your chances of making more sales. Not only that, but more people are likely to visit your site more than once. Trust us when we say you'll want to use augmented reality if you want to get ahead of the competition.
6. Design for voice
We also have noticed that voice search is a technology that more and more designers are using. We strongly urge websites to be using voice search within their site. For example, when visitors are using your website, they would be able to search your site by giving voice commands. Instead of typing phrases into a search bar or clicking on a bunch of links to find what they want, they simply speak into the voice search bar, which makes it much easier for visitors to find what they're looking for and this is exactly why you should design with voice tech in mind.
We understand how difficult and time consuming implementing a good website design can be. This is why we recommend hiring a professional to work on your site's design, as well as SEO because SEO and site design goes hand-in-hand. With that said, go ahead and implement what you've just learnt or hire an expert to help you.