Last Updated on 24/11/2021 by iwebsitez.com
SEO: What will happen in 2022 & beyond? Search engine optimisation can bring a lot to a website, but many people still don't use SEO. Whether you're familiar with SEO or not, we suggest you read this article. We'll tell you what SEO can bring to a website and what we believe will happen in 2020 and beyond with SEO. Read "what is SEO" if you would like to know what is important for SEO. If you are a new business, you can read about SEO for startups here.
What can SEO bring to a website
Search engine optimisation can bring a lot to a site, with traffic being the main thing.
We know that a good SEO strategy can result in a tremendous amount of traffic being sent to a website on a regular basis, even if a site only ranks for long-tailed keywords.
For example, if a website ranks high in the search engines search results for dozens of long-tailed keywords, and maybe a handful of highly competitive keywords, then that site will likely end up receiving a lot of traffic.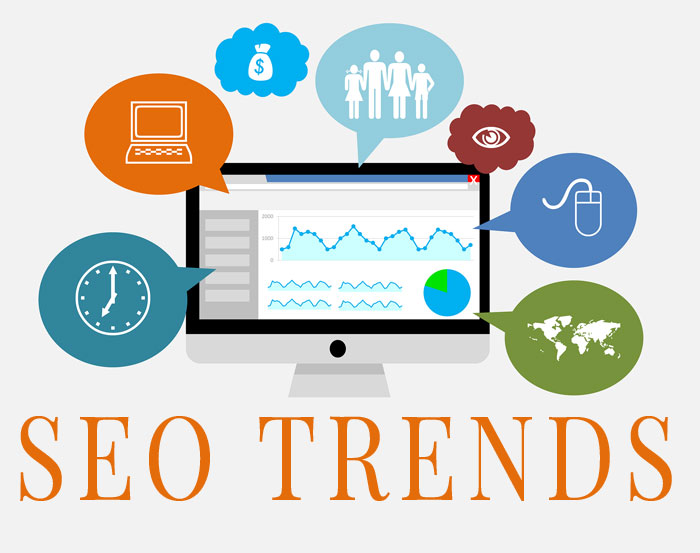 Secondly, SEO can generate leads, which is important for all websites, even sites that don't sell products or services. Many sites are set up to collect information such as emails and phone numbers, as this allows site owners to build a list of leads that they can contact in the future. We can't stress enough how powerful having an email list or list of phone numbers (willingly given) from people who have supplied them. The bottom line is SEO can generate dozens, sometimes hundreds of leads on a regular basis.
Search engine optimisation can bring website profits. As previously mentioned, traffic can increase to a site and it is easier to buildup a list of leads with SEO, and in turn, this increases a website's chances of making more sales. With more profits, a website can branch out and grow, or the owners can reinvest their profits. Although SEO isn't a quick fix or a guarantee that a website will become profitable, there is a high chance of making profits when SEO is done right.
Finally, SEO can improve a website's reputation or quickly build it up, if the site is relatively new. When we search for anything on Google, Yahoo or the other search engines, then we tend to look at the top results as being trustworthy. If a new website is ranking high in the results, then search engine users will likely think of them as being trustworthy and credible.
What will happen in 2022 and beyond with SEO
As for what will happen in [year[ and beyond with SEO, we believe a lot. The top trends we have seen so far and trends that will likely happen are as followed:
1. List Driven Queries
More and more search queries are calling for lists, either in the form of numbered lists, bullet points and so forth. For example, these days if a person searches for "best places to live in Europe," then Google and other search engines are displaying snippets from a website/websites, and within those snippets are an incomplete list of "the best places to live in Europe," and we expect this trend to continue throughout 2020 and beyond.
What this means for website owners is they should create content in list form or bullet-point form.
Website owners don't have to make every single piece of content in list form. It's just a good idea to create list-form content regularly. Doing so will increase their chances of appearing high in the search engines results pages when list driven queries are made.
2. Price Driven Queries
Another trend we've noticed in SEO is more and more results are being prioritised based on whether or not they include cost-related content when a query is price-driven. For example, if a Google user searches for "average cost of living in NYC," then Google will likely show results that contain snippets of how much it costs to live in NYC, as this is a price-driven query.
What website owners should do is keep cost-related queries in mind when they create content that is going to mention the costs of something.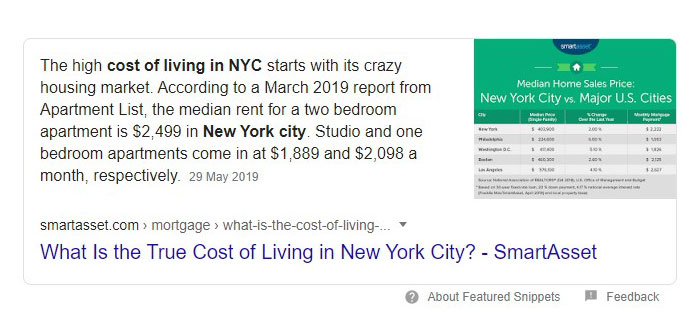 If focusing on creating cost-related content, then a site owner should clearly give a number, even if it's just an average or estimate. By simplifying an answer, a website has a higher chance of appearing high in the results.
3. Video Content
We also have noticed that Google has been featuring videos in its results, even more so in 2020 and that trend will likely continue in the foreseeable future. Here's a good tip to keep in mind: create video versions of content on your website, as this will increase the chances of your site ranking high in the results pages. Not only that, but videos that might not appear in the regular section of Google might appear high in the results in the "video" section of Google's search results.
Another good piece of advice is to use a video creator tool, such as InVideo. This allows you to paste written content and turn it into a video. Website owners can quickly and easily turn their text-content into video content.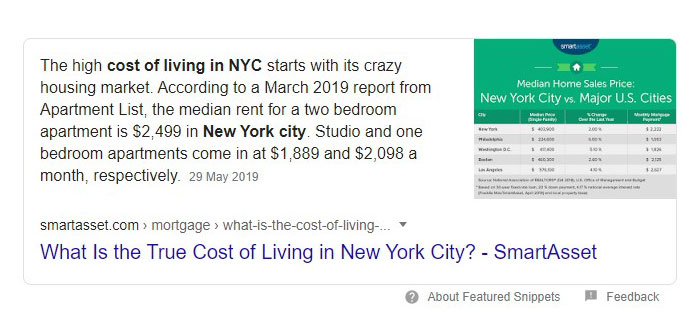 4. Definitions
We've noticed search engines or starting to show content that gives definitions of specific words/phrases when search queries call for it. In the past, this wasn't always the case, but times have changed. Whenever a site owner creates content, they should get into the habit of providing definitions for various words, even if they think most of their readers know what the definitions are because sooner or later a site could rank higher because they include definitions for specific words.
Summary
That is what we think will continue happening throughout the rest of this year. We believe the above trends will continue beyond 2022. If a site owner wants to take their SEO strategy to the next level, then they should implement strategies that fall in line with the above trends.
That is what SEO can bring to a website. Now you also know what will happen with SEO, so we strongly suggest implementing an SEO strategy as soon as possible and making sure you keep all of the above info in mind when doing so.