Web design Chichester
Smart website designers
Experts in Chichester website design
Let us build your business website
We are a creative and forward-thinking web design agency that helps brands and businesses tell their unique story online. First impressions count, so our bespoke web development services bring your message to life with unique custom website creation that speaks directly to your audience. Learn more about us.
The digital world is ever-evolving. Our Chichester web design services offer a flexible and innovative approach to ensure your business has a responsive and engaging website. We achieve this with our team of web design specialists who will create a site with your target audience in mind.
Our multi-disciplined web design Chichester team has a wealth of technical and creative experience, and each project is delivered to a high standard using the latest applications. Our core services are web design, Chichester SEO, e-commerce, Chichester website maintenance and Chichester web hosting.
Our personalised website design solutions are affordable and include a tailored approach to target your ideal demographic. If you want to reach more customers and update your web presence, contact us today for more information.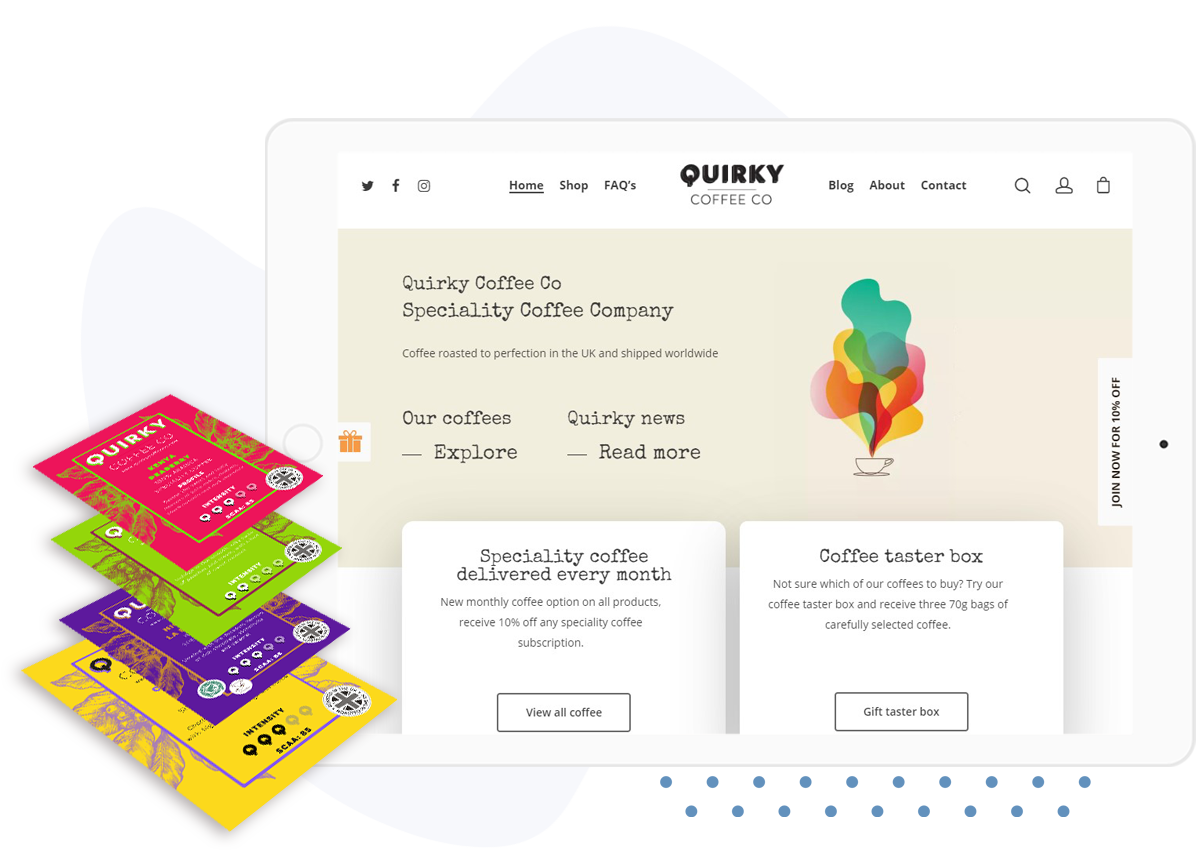 Stages of our website design
There is a three-step process that we follow to bring our creative ideas for your website to life:
Research and study your niche and competitors
Before we dive in, we begin researching and studying your niche and competitors to ensure the path to success is secured. Working with you on this process helps us understand your business.
The designs for your new website starts
We can get started on putting together our designs for your new website from the detailed information we gather in stage one. We won't be happy until you are, so we will develop these designs to help you create the perfect site.
Launch after you approved the design and functionality
As part of our responsive web design services, we will test functionality so that it performs as well as it looks and then we prepare your launch once you are happy.
Incredible, fast and reliable service from an extremely professional team of experts! I would recommend anyone to iwebsitez.com if they want to be at the top of the search engine or to tweak their website to look more professional and or to their liking!

A Google U.
12:18 21 Jul 20
quality service. the guidance was invaluable, the website is way beyond my expectations. great professional and honest service. can't wait to continue to work with you!

Bodhi Tree A.
20:19 22 Apr 20
could not fault the work done. so professional and went above and beyond. the guidance and advise was invaluable. highly recommend.can't wait to continue working with you guys!!

A Google U.
20:17 22 Apr 20
Pete and Lauretta absolutely understood what my business is all about. They built a website I can be proud of and one that precisely represents my company. Their patience is unending and their attention to detail incredible. I can't recommend them highly enough!

A Google U.
08:53 12 Feb 19
I am very happy with the website, Domain and hosting services and what was delivered . Thank You.

A Google U.
09:17 03 Sep 18
Loved the attention to detail on the website design side, now on to search engine optimization. . . . I can't wait to start so we can start ranking locally at least. I found the service overall absolutely excellent and will continue to recommend iwebsitez to anyone that will listen.

A Google U.
05:40 03 Sep 18
Thank you so much iwebsitez. Not only have you built my company a first class website but your dedication and kindness will never be forgotten. A professional web design company that deserves a medal as well as 5*.

A Google U.
21:18 30 Aug 18
Amazing service! Incredible results! You will feel valued as a customer

Absolutely fantastic service. Always helpful. Should be 10 stars.


Daniel Lateu (.
17:41 30 Mar 18
Excellent service, great communication and keep us up to date with all relevant changes related to having an online presence. Thank you

Dapper Dogs F.
09:17 18 Jan 18
In my experience in using web design companies is really bad. they need to get higher praise than they get credit for because the knowledge they have as a team,they could easily be charging a lot more money than what they do.5 stars without a doubt.

What can i say, always there to get hold of, never avoid difficult questions & did a cracking job with my website. I felt compelled to write a review as so many companies these days are really bad after sales but iwebsitez are the REAL DEAL and deliver 100% on everything they promise.

These guys rock, not only great web design they get your website to page 1 in search engines to get you more business. Please keep up the good work now I have left a review...

Experienced, hard working knowledgeable and honest,thanks for the awesome website and getting me to page 1,life changing stuff.Special thanks to Lauretta,you are so clever in what you do !!

These guys rock,Pete,Srik,Raf and by no means least Lauretta, not only great web design they get your website to page 1 in search engines to get you more business. Please keep up the good work now I have left a review.

Awesome company, awesome service, awesome web design service and coming from a hard to please person too! 5 stars indeed!

What a terrific company I have discovered, not only do they do superb websites they also help you rank in the search engines too! Will recommend to my friends and family for sure.

Kishore R.
12:49 14 Dec 17
Top web design company indeed. Not only are they great to work with, I also they think they will become friends too. Top marks for support, top marks for service and top marks for value for money!!!!

I highly recommend! Fantastic team and great help. Thank You.

JG Vet Physio & Photo A.
17:08 12 Dec 17
Thank you guys. We have had many problems before with web design companies and have at last found one that can be trusted, top marks and keep up the great work.

I picked out iwebsitez from a Google search looking for website designers geographically convenient to my activities. I'm secretary of a large(ish) prostate cancer charity and knew nothing about website design and not much about computers but, for various reasons, we knew that our old website needed to be replaced.I knew what I wanted to achieve but didn't know how to achieve it. Pete and the team seemed to know what they were talking about so we set off. My ideas came up against technological limitations and I had to push to understand why things could not be achieved. The result, as always, is a compromise. The first stage is to get the site live and then we will consider adding bells and whistles.Pete and the team are busy with various projects - always a good sign - but always seemed to have time to explain but you have to push. Like most computer people, they race on ahead bashing keys, talking in jargon with screens flashing past my eyes and sometimes have to be dragged back to explain in English what they are up to and why they are doing this or that. Occasionally I had to say 'but I want it this way'.Also, you have to be clear about who is doing what. A couple of times days passed when they and I each thought the other was doing something.However, having said that, I am pleased with the result, the price was reasonable and no-one in the charity has (yet) complained. I will have no problem in returning to iwebsitez for the next stages and would certainly recommend anyone to talk to them. You'll be pleased with the results you get.

We was having some issues with our website and wasn't able to resolve it ourselves so we hit Google and found a list of local web developers. Lucky for us we found iwebsites, we called them and the phone was answered promptly. We was given a very warm welcome and was connected to a very helpful engineer Pete, who not only resolved my problem within the hour, also took the time to advise on other areas I could improve myself.Really would recommend iwebsitez for a very professional service.

Cloud 4 S.
14:27 21 Nov 17
Fantastic service since 2013. Great advice and awesome website guys thanks!

Thank you - good service, more than happy with our site

An amazing service! Thank you so much for all your guidance and help. Highly recommended!!!

Customize Events (Party H.
11:37 06 Feb 17
Amazing company and great service. They build great websites and they do rank your website too! Highly recommended!

I can't express enough how good these guys are at there job. Pete and the team are amazing. They genuinely make what vision you have for a website happen plus so much more.Thanks guysIPhone ambulance

Professional but friendly service, always quick to respond to emails. They are happy to work with your ideas but will suggest alternatives if they are more beneficial.

Inbalance H.
16:50 18 Oct 16
My thanks to the whole team at iwebsitez. I'm really pleased with my new website. Pete, Raf and Lauretta are easy to work with, available at their office if you need to see them, and turn around any amendments very quickly. The whole thing came in on budget and on time.

Great customer service very helpful, I was a little bit rusty when it came to my website and iwebsitez helped me to sort out all my little issues, I will be recommending this local business to my friends.Thanks

I always wary about using family and friends in business but was ripped off by the last Web Design Company I used. I am not a computer literate person and in fact hate technology but realise the importance of a website. As a Sales and Marketing person it was imperative that the people designing my site understood my needs, fast hosting, user friendly, easier registered domain names and an ability to contact someone who would speak to me in a language I understood, with patience. My husband owns and runs iwebsitez. I can say I am his best and worst critic. Using him, was the best business decision I made. And not because I'm his wife but as a business professional, he did everything he said he would do and more. Very happy and highly recommend.

The best hosting I have used so far, never had any problems with my website. The prices are awesome, and the crew is very helpful. They deserve at least 5 stars.

Mateusz M.
13:45 24 Dec 14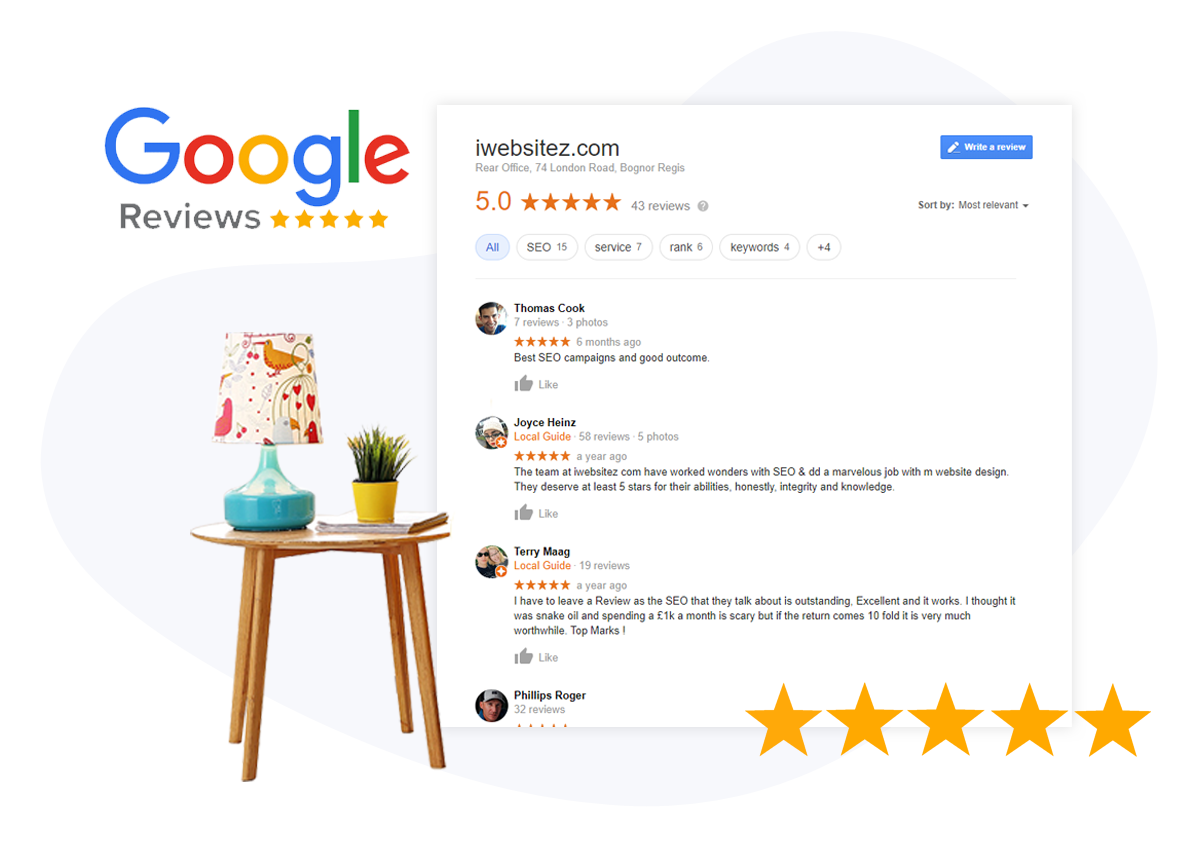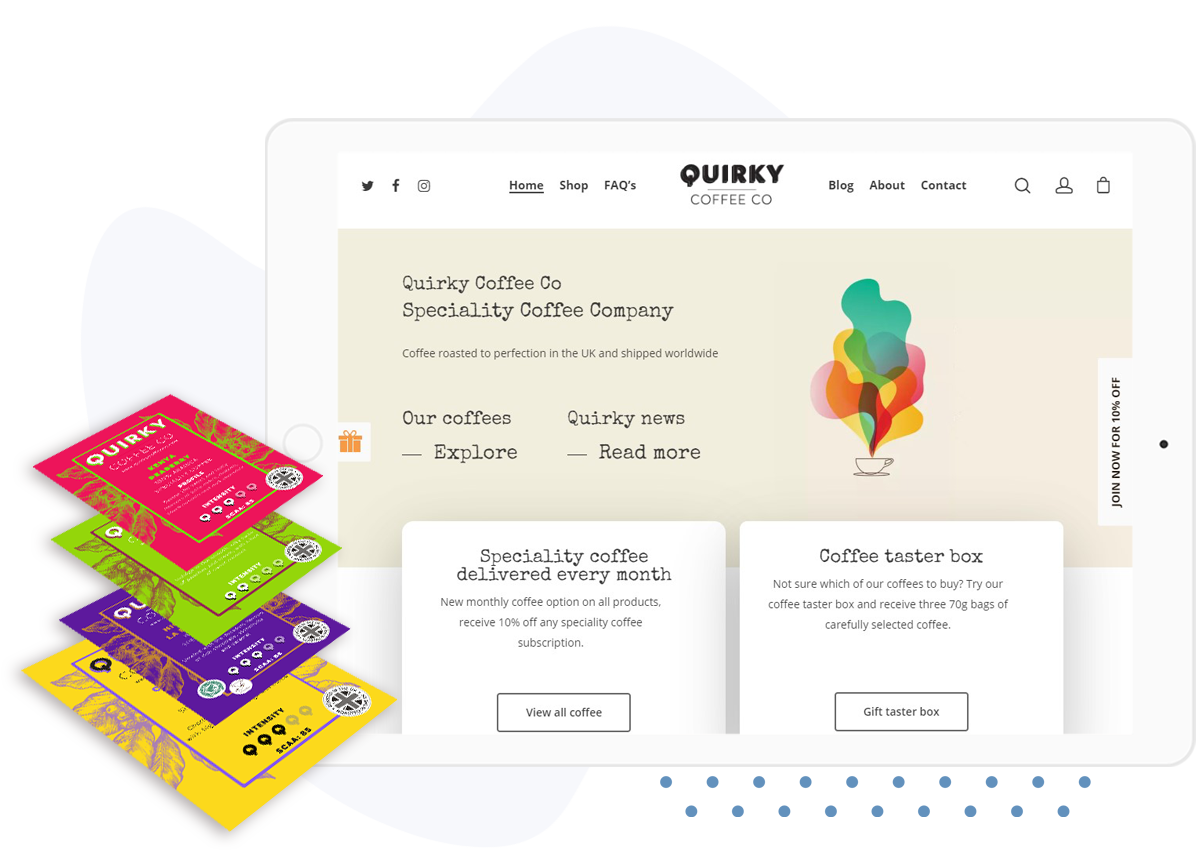 Custom web design service
Mobile and responsive websites
The way customers view websites has changed dramatically in the past decade. Being able to see a website properly on any device is a crucial part of the design. We understand these core aspects to provide the best site possible.
Our personalised website design service is tailored to your needs while ensuring functionality on any device. We have experience in delivering a range of website designs, including ecommerce sites, blogs, and portfolios, and offer ongoing maintenance to ensure your web presence is always up to date.
Branding is also an essential aspect of a Chichester web design process, and our experts build websites to ensure a professional and consistent image for your business. iwebsitez.com also have experience in a variety of industries and stay at the forefront of emerging trends to give your website that competitive edge.
Alongside our professional website design services, we can also help you reach more customers with a digital marketing solution called search engine optimisation. These SEO services complement the design and functionality to help you gain visibility among your competitors.
Each build is unique to customer requirements, and our tailored approach makes us a trusted and recommended website design company for Chichester.
Websites from £800
Sites for business, personal, portfolio or blogs.
Secure WordPress setup
Responsive design
Modern & trendy design
Custom features available
SEO ready
50% deposit to start
Your content - Our design flair
Enquire now
Extra services
Here are some additional services that we provide upon request.
| EXTRA | PRICE |
| --- | --- |
| Google my Business setup | £150.00 |
| Facebook Business page setup | £150.00 |
| Domain names - search domains | £15.00 |
| Logo design from | £100.00 |
| Website maintenance - see the deals | £40.00 p/m |
| Ecommerce web design - learn more | £1000.00 |
| Website amendments (5 min free for clients) | £60.00 p/h |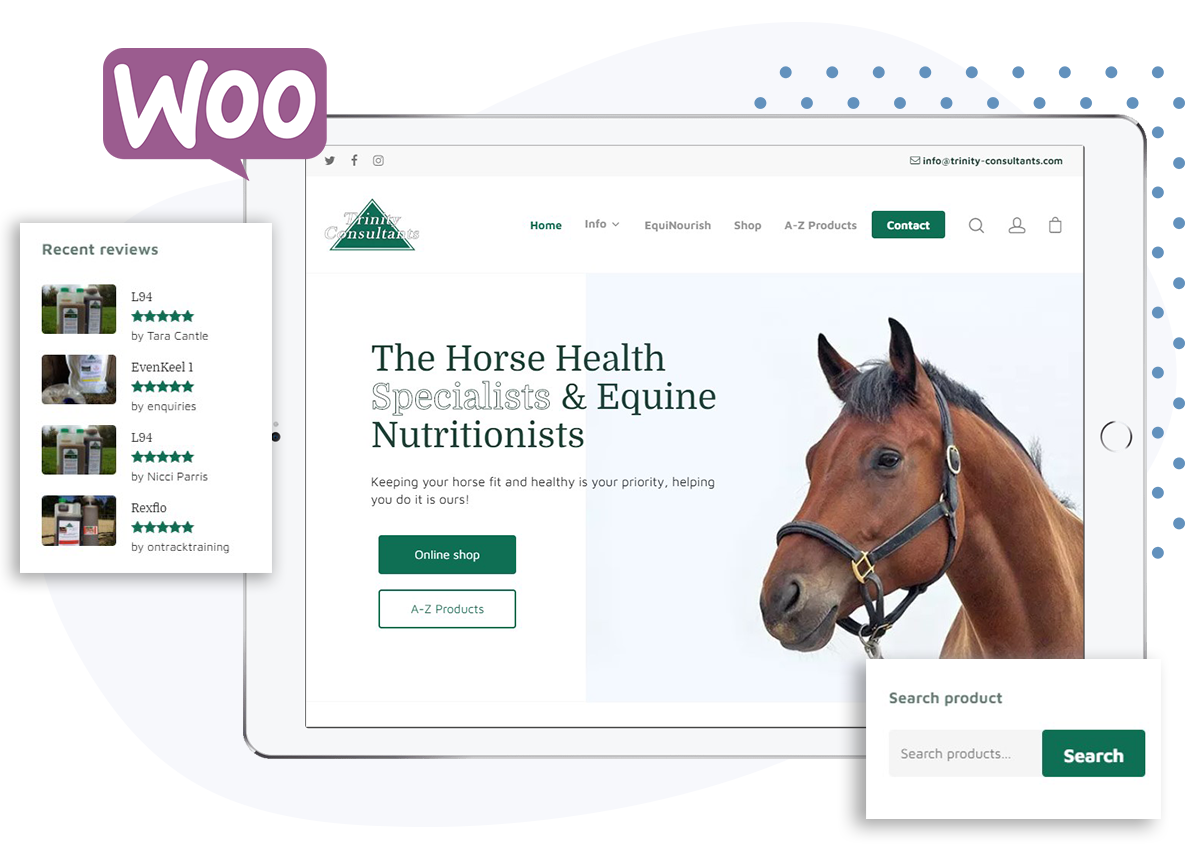 Sell products or services online
Turn your visitors into customers with our tailored e-commerce website design services. Setting up an online store or e-commerce platform can be complicated. However, our powerful and flexible WordPress design solutions will help you manage your brand and reach your audience.
Innovative applications such as Woocommerce on your website give you the option to easily add or modify products and services. Plus, they provide flexible payment and shipping options to help you grow your business.
Improve search rankings and reach more customers
Search engine optimisation (SEO) improves your visibility in search engine results. We understand that everyone wants to be in the top spot, so our Chichester SEO services help to improve brand awareness to enhance your position in search engines.
Our SEO experts optimise your content and help you gain high authority and relevant links back to your website. This process enhances your rankings and improves your reach to customers searching for your products and services.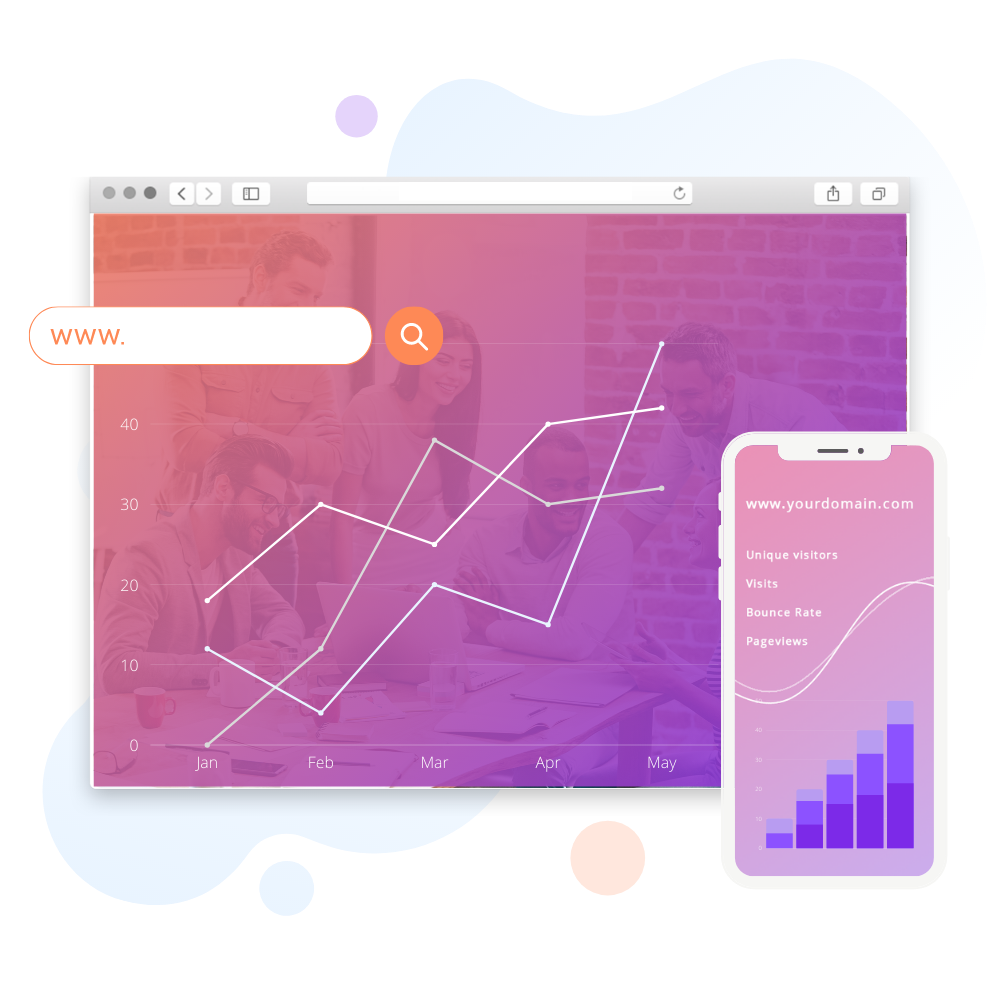 Website enquiry or questions
Ask us your questions here
The most asked for information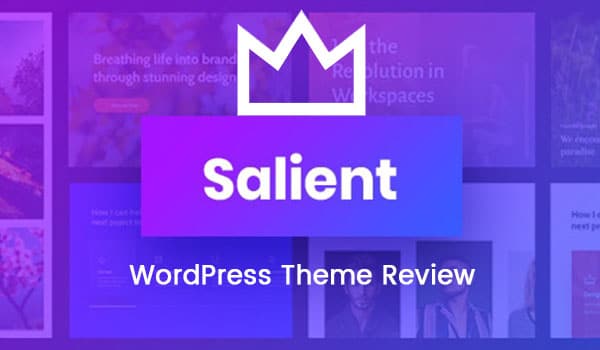 Salient theme review: Salient is a multi-purpose WordPress theme that utilises WP Bakery and is largely…